Fri, 24 Feb 2023 | ADMINISTRATION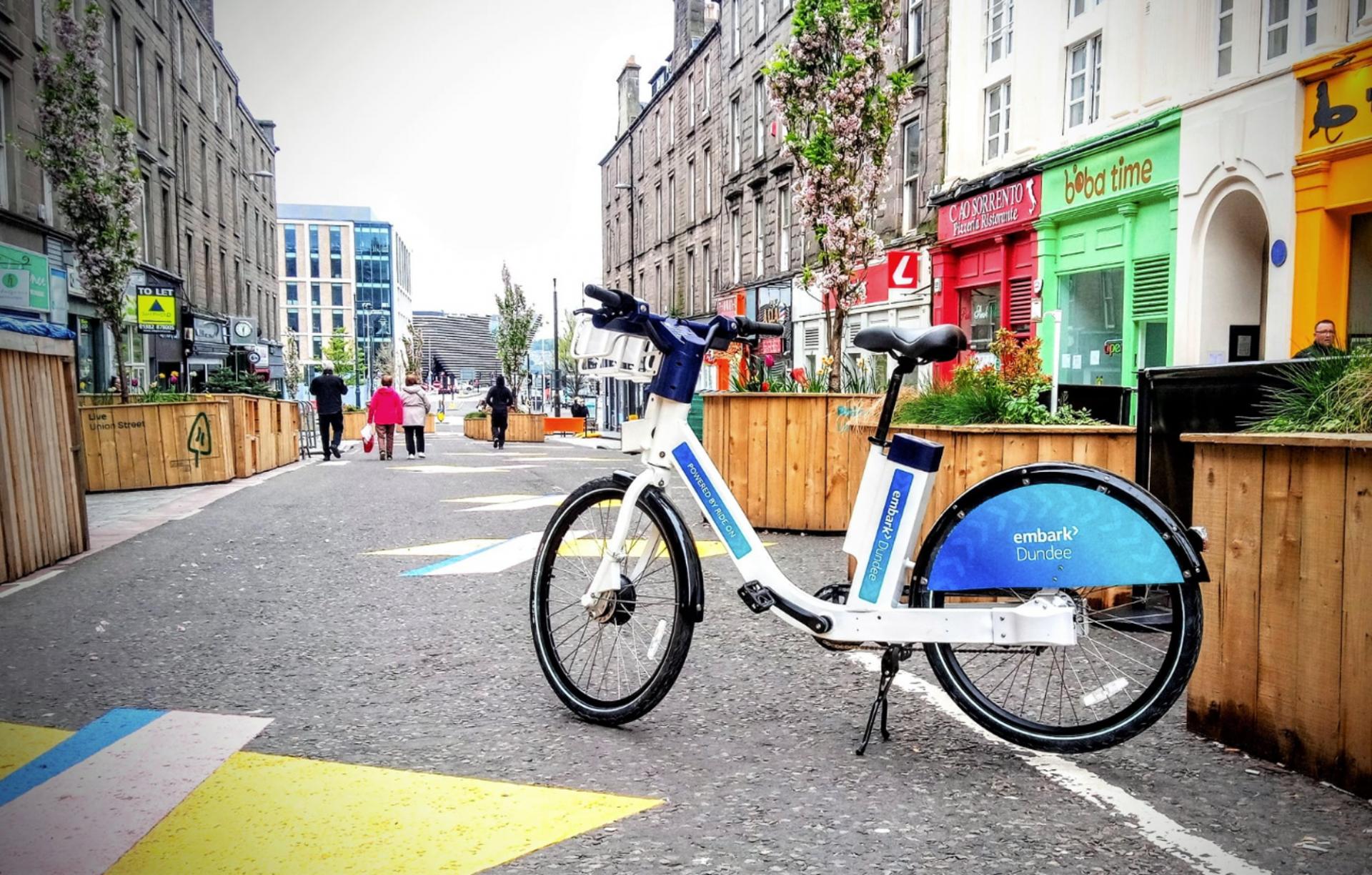 The business and assets of an e-bike hire company which had operations in Dundee and Leicester are being marketed for sale after it appointed liquidators. Ride-on Scotland suffered from a lack of investment, which resulted in unsustainable working capital and cash flow issues, and has now appointed FRP Advisory's Callum Carmichael and Stuart Robb as joint provisional liquidators.
Ride-on Scotland was founded in 2018 and headquartered in Dundee, where it traded as Ride-on Dundee, and also operated in Leicester as Ride-on Leicester. The company had invested in 500 e-bikes, as well as the required infrastructure to operate this fleet, including software, docking stations, maintenance systems and support.
The company operated a membership model, offering customers monthly or annual subscriptions and a specialist app providing 24-hour access to its fleet. The firm was acquired by Enzen Limited in 2020 and had been awarded contracts by both Dundee City Council and Leicester City Council.
However, impacted by a lack of investment, the company's Dundee operations were suspended in November 2022, followed by the Leicester business earlier this month. The company has now ceased trading in both cities, with all employees made redundant.
The joint provisional liquidators will now market the business and its assets, including the entire e-bike fleet and infrastructure, for sale. In Ride-on Scotland's accounts for the year ending March 31 2022, its fixed assets were valued at £778,446 and current assets at £464,922. However, the company's net liabilities at the time amounted to around £2.48 million.
FRP Advisory's Callum Carmichael said: "Ride-on Scotland had created a sophisticated and customer-focused e-bike hire business that had attracted a substantial membership base and growing interest from city councils across the UK."
"However, the business has been severely impacted by a shortfall in investment leading to unsustainable cash flow problems."
"We will shortly be selling a modern fleet of urban hire e-bikes and infrastructure that would appeal to an existing operator or an entrepreneur looking to enter the growing urban e-bike hire market."
Find out how to identify the most valuable M&A opportunities during an economic downturn.
Click here to view the UK's latest distressed businesses.
View recent UK administrations.
Share this article