Claudia Juárez began mountain biking about four years ago in the surrounding areas of Querétaro, a large city in central Mexico. She fell in love with the sport right away. Because riding alone wasn't an option for safety reasons, she joined a local group of cyclists. On one of the first rides, she looked around and noticed she was the only woman in the group. "Where are the women?," she asked herself. She decided to find them.
That search started on Facebook, where Juárez created a Facebook page to invite women to join her on a bike ride. Thirty women showed up on a summer day in June 2019. The unexpected turnout answered Juárez's question: Women weren't cycling because there wasn't a group to invite them, welcome them, and make them feel comfortable. Juárez's effort to carve out that space for her and them is what then became Fridas en Bici.
Fridas en Bici is a women-led mountain biking initiative, founded by Juárez, that has been replicated across Mexico by women in 26 out of the 32 states in the country. Some 3,000 women from all different backgrounds mountain bike as part of Fridas, according to Juárez.
More From Bicycling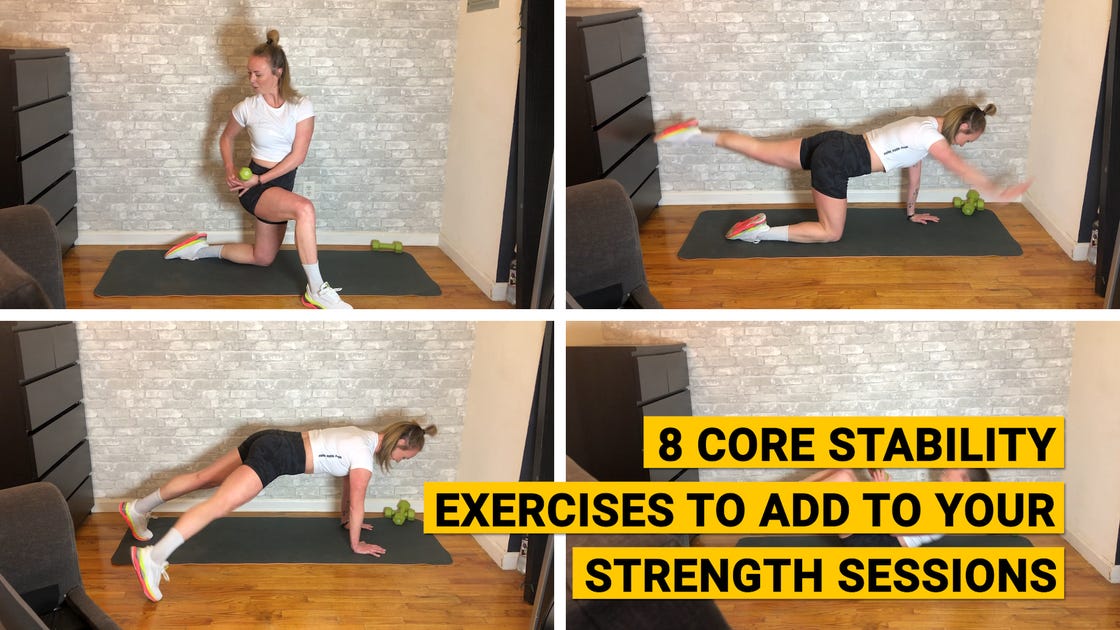 As for the name, Fridas is a reference to Frida Kahlo, the great 20th century Mexican painter, and bici is short for "bicicleta," or bicycle in Spanish. So Fridas en Bici can be translated as Fridas on a bike or Fridas riding a bike.
The Expansion of Fridas en Bici
Since that first ride in June 2019, Fridas has welcomed men into their rides for both safety reasons and to be inclusive. Violence against women is a safety risk for female cyclists, especially when they ride alone, and so is violence from organized crime in certain remote communities across Mexico, Juárez says.
Many of Fridas' participants are beginners so the group is also an initiation into mountain biking and cycling in general. "Many women start off without knowing how to use the gears on their bikes," Juárez says.
Each chapter of Fridas across cities in Mexico operates on its own and organizes its own events. This gives the groups freedom to embrace diversity and uniqueness, depending on the surroundings where they cycle and the types of women who join. For example, the Fridas group in Querétaro meets twice a week, while the group in Oaxaca, a city in southern Mexico, meets about five times a week.
How Fridas Give Back to Their Communities
The big annual event for Fridas en Bici is all about fundraising. Last year, four chapters across the country organized an event to raise money for their organizations, including Querétaro.
Fridas has held two fundraising challenges in San Joaquín, a town in the sierra of Querétaro, the first in 2020 and the second in 2022. The third challenge, also in San Joaquín, is scheduled for March 19th of this year.
For the first challenge, Juárez chose March 8th, International Women's Day. "Mountain cycling is often thought of as a male sport," she says. So she wanted the date to be meaningful to the women riders involved in the groups. About 350 people participated and with the proceeds going to a donation of seven bikes to the children of San Joaquín.
The second challenge, in March of last year, had a turnout of 750 cyclists from 20 different states. Despite doubling their turnout and bike donations, Juárez is most proud of the fact that half of the participants were women. "Many of the women [at Fridas] are working mothers but it's important that they make time [to ride] because cycling improves our quality of life, our health, and our emotional wellbeing," says Juárez.
The goal this year is to hold seven fundraising challenges across the country, with San Joaquín serving as the kick off. The event this year will also have some very special guests. "The children who received bikes last year are participating in this year's challenge," says Juárez. "The bikes are having an impact on them as a means of transport, but also as a way for them to do recreational bicycling and participate in sport events."
The idea of raising money to donate bikes started because Juárez recognized that bikes could help the children in her community and beyond. Juárez grew up in rural communities, the same places she rides with Fridas, where she witnessed the importance of bikes for people with no other means of transportation. "Some children have to walk to school for two or three hours and we want them to use a bike instead," she says.
Also, the beautiful places where Fridas cycle have been an integral part of what the group is all about. When they leave town and head toward the mountains, Juárez knows that the people in those remote communities are who make their rides possible.
There is no infrastructure for mountain biking in these rural locations, so the cyclists use trails that members of the community carve for themselves. "The children in the communities guide us and we take the trails they use to go from house to house," says Juárez. People in the communities call them royal roads, because they grant faster access to the nearest town than taking actual roads. "People still use the same trails their grandparents used and they care for them when it rains or weeds grow," Juárez adds.
The Women's Cycling Movement Spreads Across Mexico
Some 660 kilometers south of Querétaro, Betty Mateos started mountain biking with her friend, Itandehui Ramirez, in 2021. They went out to the neighboring towns around Oaxaca City with their bike baskets and tackled hills on single-gear bikes. She laughs about it now that she's become an avid cyclist. As soon as the two women found out about Fridas en Bici a few months later, they decided to start a chapter in Oaxaca.
More than half of the group, about 70 percent, is women. "Most women in the group are single moms or women who are separated from their partners," says Mateos. "They come to our rides because they feel safe and welcome."
Their rides involve up to 50 people on the weekends and has a core 25 cyclists who help with logistics, organization, and safety. The group takes off from Oaxaca City and is prepared with traffic signs, walkie-talkies, first-aid kits and more to make sure everyone leaves and returns from their ride safely.
Fridas in Oaxaca held a fundraising challenge last year, raising money for their bike donations. In total, they donated 50 bikes to children from the rural community that hosted the challenge and children cancer survivors.
This year, apart from donating to the host community, they want to donate safety kits with lights, helmets, and vests to people who have to cycle to work. Fatal accidents involving cyclists often happen across Oaxaca, Mateos says. And bike memorials, which pay tribute to the people seriously injured or killed by cars in traffic accidents, dot city landscapes across the country. Many Mexican cities don't have the infrastructure for bike lanes to protect cyclists, so the group hopes their efforts will offer riders more safety on the road.
Fridas en Bici Is All About Support for Other Riders
Being a female-led mountain biking initiative with a mission to bring more women on board has generated some pushback in Oaxaca from men who think Fridas en Bici is only for women. When the group unveiled their shirt design for the fundraising challenge last year—pink and blue—it wasn't very well received. "We had to make another one that was green and blue because we noticed cyclists weren't signing up and were making comments," says Mateos. (Men were not happy with wearing a pink shirt.)
When they tried to attract more women to their rides and asked men who wanted to join to bring a woman with them, the group was also harshly criticized. Men started to think Fridas en Bici wanted to exclude them. "Machismo is, unfortunately, present in our country," says Mateos.
Most of the nearly 300 people who signed up for the Oaxaca challenge last year were members of Fridas from other cities. Few cyclists from the host city signed up because there wasn't a cash prize or a podium to give an award, says Mateos. "We are changing things this year so that more people want to sign up and make donations," she says.
Despite the hurdles, Fridas en Bici in Oaxaca has created a "family" which is what the group was intended to do: bring people together, particularly women, in a sport where they are underrepresented.
"At the end, it is not just about cycling but supporting each other on everything," says Mateos. "Many of these women have gone through a lot or continue to do so, but Fridas is much more than jumping on a bike and riding with us. We will be there with you, supporting you because you can do it! We all can do it!"