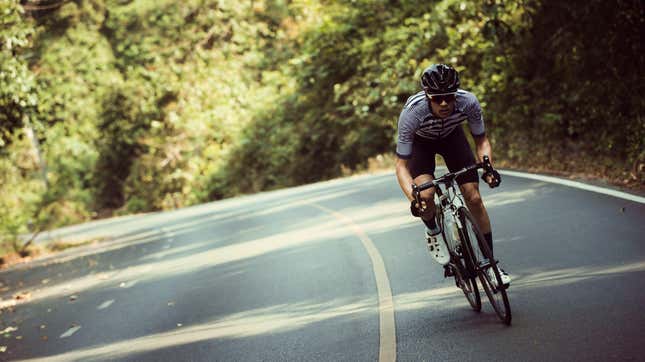 My Bike Shop, a bicycle store in Maryland, has closed its doors and is now liquidating its inventory with up to 95% on its website. The site launched in 2014, originally buying old bikes and parts from athletes and overstock merchandise from manufacturers, according to the Baltimore Sun. But now, the high-end shop is liquidating all of their inventory until March 17: All sales are final, and you'll get free shipping on orders over $99.
What's on sale at My Bike Shop?
The bike store sells everything from helmets and lights to riding clothes, but you will mostly find individual parts. You can find almost any part for a bike on sale; as of this writing, there are 463 items on sale. Keep in mind, though, that a lot of these brands are high-end parts for serious bikers—prices are higher than what you would find in a store like Dick's Sporting Goods.
You can search by category to find what you're interested in. If you need a new wheel, you can see all their options here. If you're interested in biking clothes, you can find all of their products here for men and for women here. You can also categorize by size. If you're looking for a complete bikes, check out this Bombtrack Arise Tour road bike, which is going for 47% off.
All sales are final, and there are no returns or cancelations.