As the electric bike market becomes more mature and developed, the technologies arising are more efficient and robust than ever before. From ABS to help with braking control, to more powerful motors and better batteries, there's plenty to get excited about.
But as e-bikes become more powerful and demand heavier usage than their unassisted counterparts, components like drivetrains, chains, gears, etc. aren't always being considered. This is where Exeter-based company New Motion Labs comes in. 
Subscribe to the Move Electric newsletter
Their drivetrain technology has been designed with different usages in mind, one of them being electric bikes. The torque put through a chain, particularly on e-bikes with mid-drive motors, is more than the average cyclist would put through an unassisted bike.
Thus, the wear and tear of these components may be above average if the bike is not equipped with e-bike-specific parts. Move Electric spoke to CEO Steven Senior to find out what the New Motion Labs Enduo technology is all about and their plans for the future.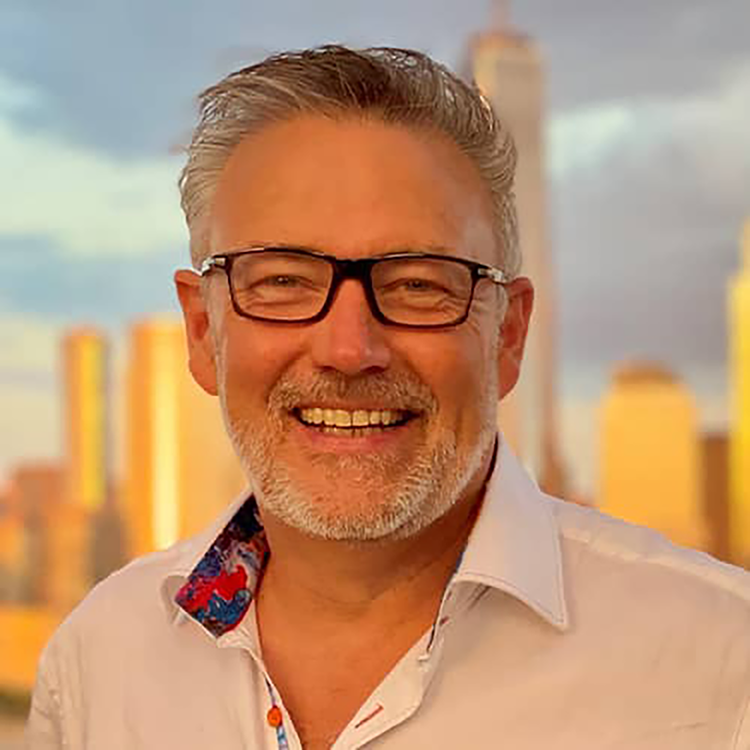 How did New Motion Labs get started, and what is the vision for the company within the e-bike sector?
"New Motion Labs was an engineering project for many years up to May 2022 when we actively sought funding for commercialisation. I joined along with several key recruits that I asked to join me on the journey to commercialisation. The company had a proven technology that not only can improve the efficiency of the drivetrain but also improve its durability. 
"The big breakthrough was when a chain manufacturer proved our tooth profile would increase the lifetime of the chain and the sprocket by up to 3.5 times. This made it clear that for e-mobility, the savings would be significant for cargo fleet operators, OEMs and the wider e-bike market. Our largest market will be the industrial market where we can prove the savings we can make for production lines, conveyors, escalators, farm machinery, automotive and mining.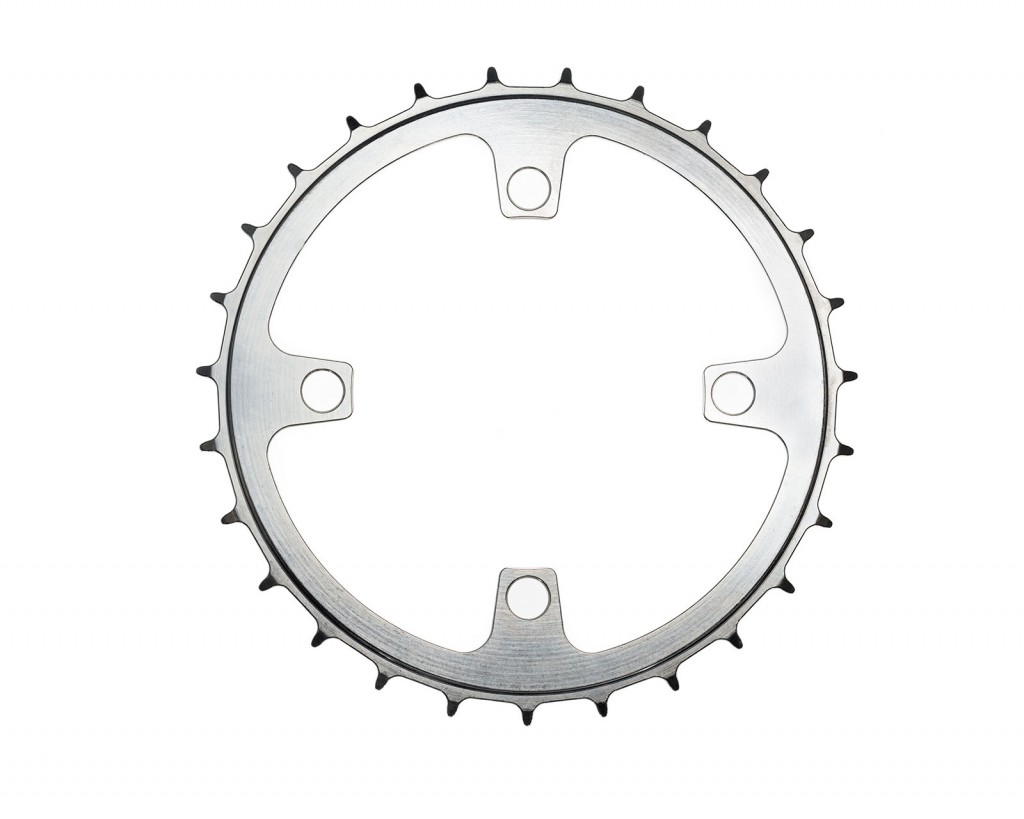 "These markets may be bigger but our focus was to prove our technology in the rapidly expanding e-mobility market. As every city plans to remove cars from its city centres and create cycle superhighways, the demand for improved performance in this sector is huge. The last-mile delivery for all cities will be cargo bikes and e-bikes and our product saves up to £400 per bike per year in a sector that is worth £125 billion."
What exactly is Enduo technology and how is it applied to the New Motion Labs e-bike-specific drivetrain?
"Enduo is the world's longest-lasting, fastest, and most efficient drivetrain, enabling conventional chains to transfer power on both sides of the tooth, thus dramatically reducing movement and wear on both the chain and the sprocket. Enduo sprockets and chainrings have a worldwide patented tooth profile that is proven to extend the lifetime of any chain by 3.5 times.
"Our Enduo sprockets have half the number of teeth as a conventional sprocket with an innovative tooth geometry to ensure roller contact on both sides of the tooth. By securely engaging each tooth with two rollers, Enduo teeth relieve the stresses at the wear points within the chain, leading to a longer chain lifetime.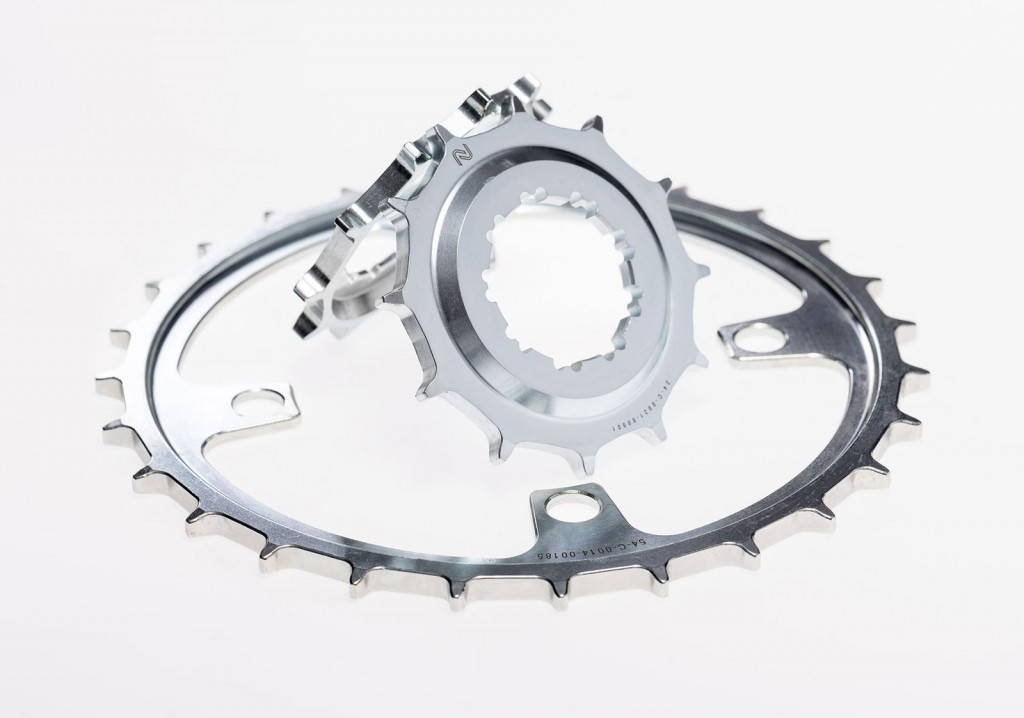 "This dramatically reduces the total cost of ownership of an e-bike, reducing maintenance costs and ensuring e-bikes and cargo bikes can travel further, are more efficient and durable and can cope with heavier loads. Thus, solving one of the biggest issues currently facing the e-mobility sector."
What makes Enduo technology more robust than traditional drivetrain offerings for e-bikes and e-cargo bikes?
"The drivetrain has not been re-engineered for more than 100 years, and this is the first major innovation that takes a fresh look at reducing the relative movement of the chain and the sprocket. The elimination of the relative movement has allowed for a significant performance enhancement. We have patented this technology and this allows us to licence the tooth profile back to the manufacturers for all sectors and world markets that use drive trains. An estimated six billion drivetrains are operating in the world right now."
What plans does New Motion Labs have for the future? 
"At New Motion Labs we are currently focusing on the e-mobility and performance cycling sectors with our Enduo Cargo and Enduo Track products, which are single-speed drivetrains. However, we have ambitious plans to expand our company size and geographical reach and develop our product range to offer a range of new and innovative products for the e-mobility sector. 
"This includes a multi-speed compatible drivetrain and expansion into the industrial sector. Our plan for 2023 is to continue to sell and licence our product technology to the largest OEMs, fleets, chain manufacturers and component resellers firstly in Europe but then globalising in future years."
READ MORE
Subscribe to the Move Electric newsletter
e-CARS
E-cars news and reviews
Living with a Citroën Ami
Ten electric cars we're excited for in 2023
Getting an EV sideways: how easy is it to drift a Kia EV6 GT?
Q&A: Jaguar Racing's Sam Bird and Mitch Evans on Formula E's new era
e-BIKES
E-bike reviews and news
Ten electric bikes we're excited for in 2023
Can you get fit using an electric bike?
Gocycle G4i e-bike review
e-MOTORBIKES
E-motorbike reviews and news
Ten electric motorbikes we're excited for in 2023
Super Soco TC Max electric motorbike review
Cake and Polestar team up for new special edition Makka e-motorbike
e-SCOOTERS
E-scooter news and reviews
Planned laws to legalise private e-scooters face delay
Five key takeaways from the rental e-scooter trials report
Which train firms have banned e-scooters from their services?
e-WORLD
E-world news
Move Electric's best features of 2022: lap records, tuk-tuks… and sausage rolls
Volvo Trucks keeps on electric trucking with three new models
VIDEO: Watch Move Electric's epic e-race across London