What's going on in the cycling industry this month?

Industry Digest

is a peek behind the curtain and showcases articles from our sister site, Bicycle Retailer and Industry News. In each installment, you might find patents, mergers, financial reports and industry gossip.

Curious about the inner workings of the bike industry? Bicycle Retailer and Industry News publishes two weekly newsletters, one on the industry in general and one devoted to e-bike news. You can subscribe free at https://www.bicycleretailer.com/newsletter
---
E-MTB access depends on Class 1 and responsible use
By: David Wiens // Bicycle Retailer and Industry News
Every day at IMBA, we're hearing from a land manager, an IMBA Local partner, a local trail champion, or a recreation professional about e-MTBs. From questions about the class system, to identification, management, enforcement, speed, trail etiquette — while mountain bike trails and riding styles vary widely, we're observing a common set of challenges with e-MTBs.
The three-class e-bike system our industry all knows well — Class 1, Class 2, Class 3 — was developed as e-bikes were gaining popularity, but before e-MTBs had much traction. Today, e-MTBs are a big deal. The industry is producing amazing Class 1 e-MTBs; there are all kinds of Class 2 e-MTBs; we're starting to see Class 3 e-MTBs; and there is a growing contingent of e-MTBs and e-bikes that fall outside of the well-intentioned three-class framework. But are consumers aware of the three-class system?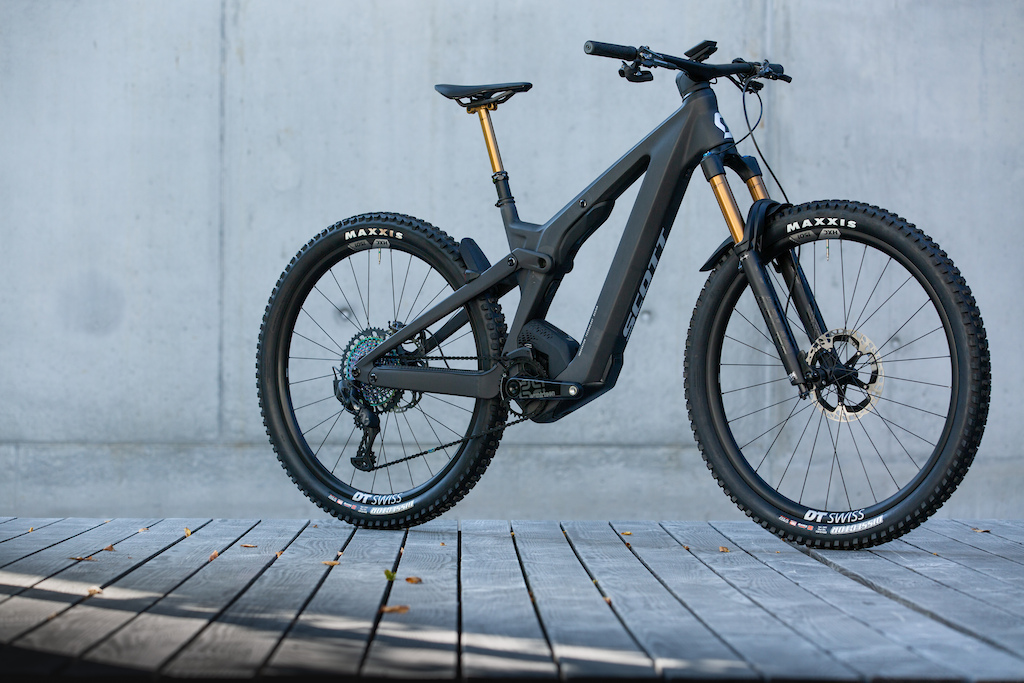 (Read more.)
---
Levisay will step down as head of The Pro's Closet; Calandrella to succeed him
By: Bicycle Retailer and Industry News
John Levisay, who has led The Pro's Closet for the past 2½ years, will leave his position as CEO at the end of this month to spend more time with his family. Paul Calandrella, formerly TPC's vice president of strategic initiatives, was named general manager and will be in charge of day-to-day operations.
"I am excited to continue to push us forward," Calandrella said. "I take the vote of confidence from our board to step in as general manager as a call to steward the team through our next phase of growth. Despite recent macroeconomic and industry headwinds, I know we have a team up to the challenge of building upon our already innovative business model."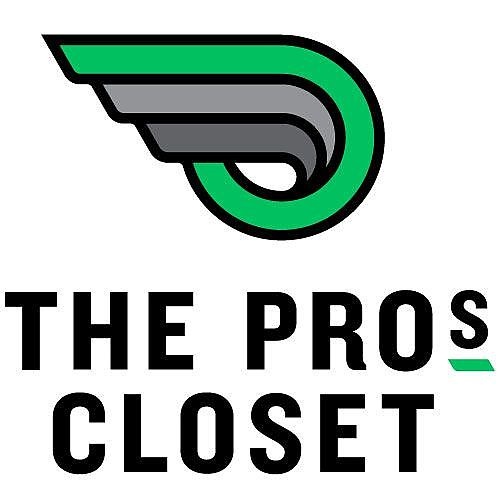 (Read more.)
---
Rocky Mountain buys its German distributor, BikeAction
By: Bicycle Retailer and Industry News
Canadian bike brand Rocky Mountain has acquired the German bicycle distributor BikeAction. Since 1988, BikeAction has been the brand's distributor in Germany, Austria, the Benelux, Slovakia, the Czech Republic, and Slovenia.
"Rocky Mountain has a rich history with BikeAction. When we began offering bikes internationally, Germany was the first market we expanded to," said Rocky Mountain's executive chairman, Raymond Dutil. "Since our early beginnings in Germany, BikeAction has always played an integral part in the internationalization of our product and design; driving us to have a competitive global lineup, including the notable progression of our E-bike offering, Powerplay. This marks a truly special milestone for both businesses."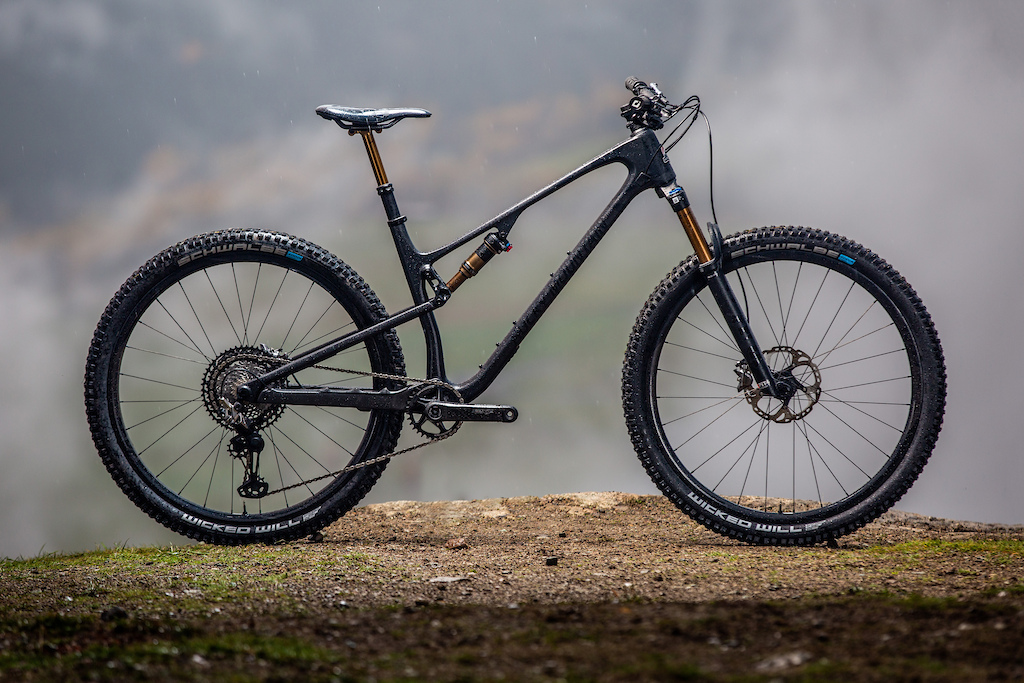 (Read more.)
---
Niner founder Chris Sugai joins Gates Carbon Drive
By: Bicycle Retailer and Industry News
Niner Bikes founder Chris Sugai has joined Gates as general manager of Gates Global Mobility.
"Adding Chris Sugai to the Gates leadership team signals our commitment to reach beyond the Gates automotive heritage and bring the best and brightest talent into the Gates family as we advance how the world moves," said Tom Pitstick, the chief marketing officer and senior vice president of strategic planning for Gates.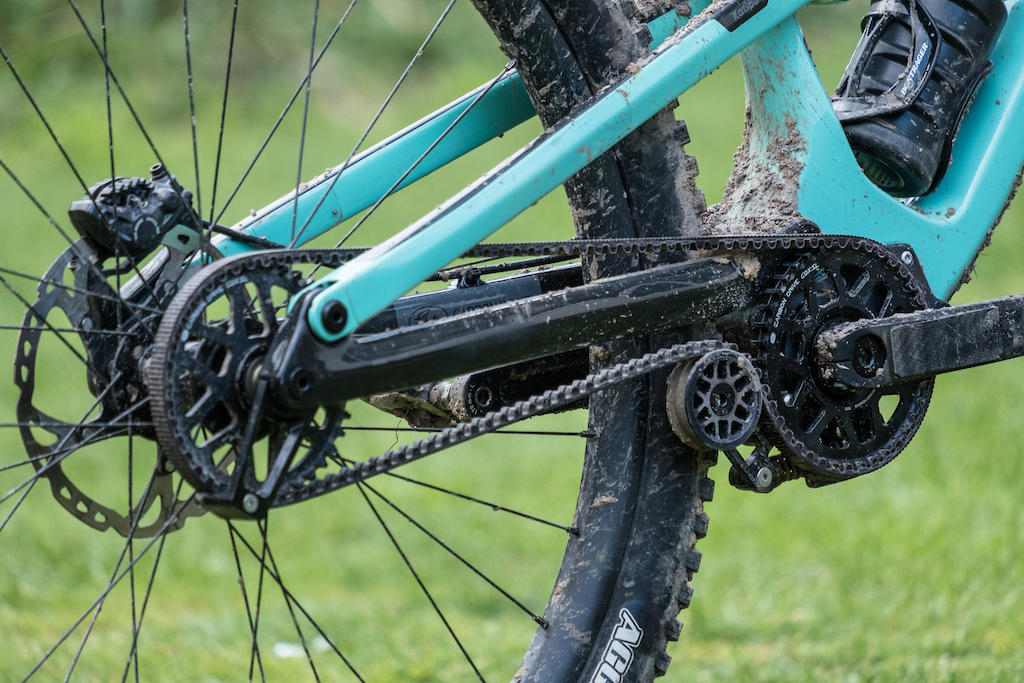 (Read more.)
---
Schwalbe reports record sales in its 50th year in business
By: Bicycle Retailer and Industry News
The privately-owned company that owns the tire brand Schwalbe is reporting 2022 sales of 335 million euros ($359 million), up 20% from the year prior. It was a new company sales record in its 50th anniversary year.
The company said it expects a decline in sales in 2023 but said it is confident of success in the medium term.
Frank Bohle, the CEO of Ralf Bohle GmbH, the company that owns Schwalbe, said, "The past business year marks another chapter in the success story we have been writing at Schwalbe for 50 years now. This development makes me very happy. The basis for this is above all our high-quality products as well as our permanent innovative spirit."
(Read more.)
---
Giant Group revenues up 12.5% in 2022 despite inventory challenges
By: Bicycle Retailer and Industry News
Giant Group's revenue was up 12.5% last year, to NT$92.04 billion ($2.99 billion) up from NT$81.8 billion in 2021. But group net income before taxes was flat compared to 2021 due to increased material and labor costs and a higher mix of OE (vs. branded) business. The manufacturer's net income after tax was down 1.5% to NT$5.84 billion. Earnings per share were NT$15.51 and the company's board approved a cash dividend of NT$7.8 per share.
"At present, the balance of the supply and demand of the bicycle market has yet to be normalized. The demand for low- to mid-end products has cooled down, but the demands for high-end and e-bikes remain strong," the company said.
Giant said inventory is high for low and mid-priced components, but high-end components are still in short supply.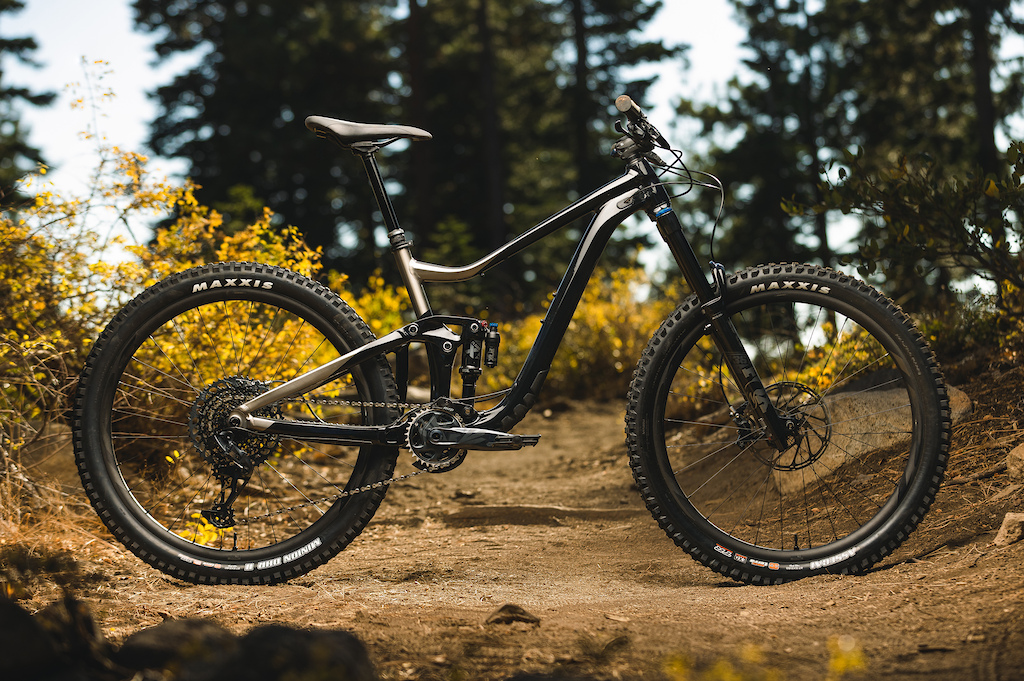 (Read more.)
---
Life Time revenues up 38% as fitness centers rebound
By: Bicycle Retailer and Industry News
Life Time Group Holdings, which owns multiple endurance bike events and the Sea Otter Classic, reported revenue of $1.8 billion for its fiscal year 2022, up nearly 38% from the year prior.
Most of Life Time's business — 97% — comes from its 171 large format fitness centers in the U.S. and Canada. However, Life Time's remaining revenue of $53 million came from cycling and running events as well as some other miscellaneous sources. Revenues in the "other" category was up 69% from 2021, when some events were not held and participation at others was hampered by COVID. Other income was up 188% from 2020 when most events were canceled.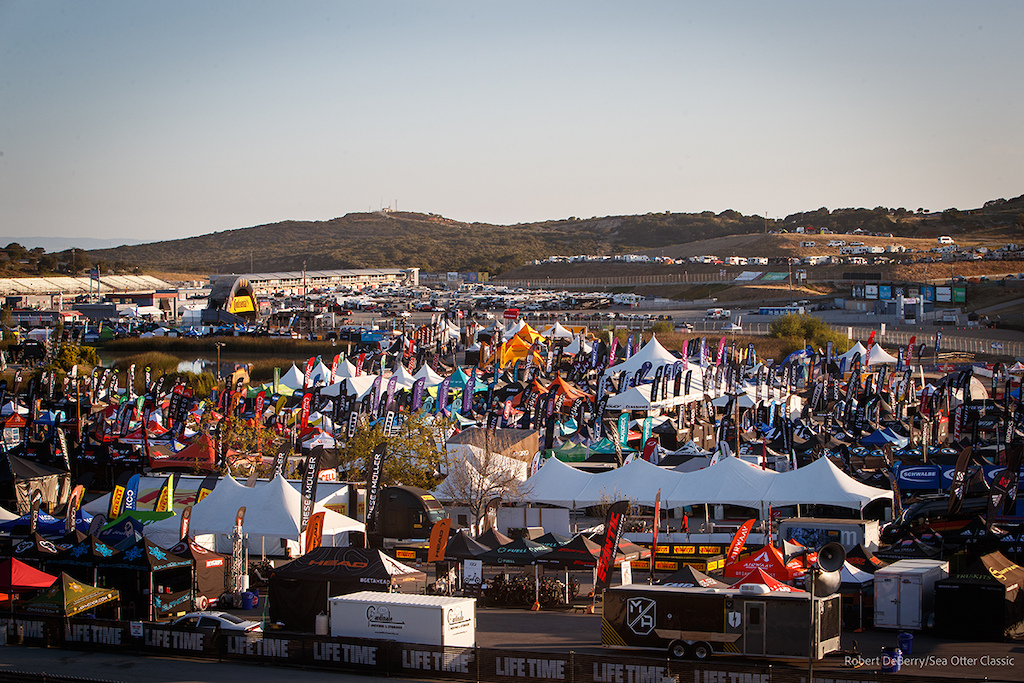 (Read more.)
---
Zwift lays off 15% of staff
By: Bicycle Retailer and Industry News
Virtual cycling brand Zwift is letting go 15% of its staff in its latest round of layoffs. The company also cut workers last May and November.
"After very careful consideration, we have taken the decision to make important changes to the organization. These changes mean we will regretfully be parting ways with a number of very talented colleagues. We are grateful for their contributions to Zwift and will do our best to support them in their transition," the company said in a statement to BRAIN.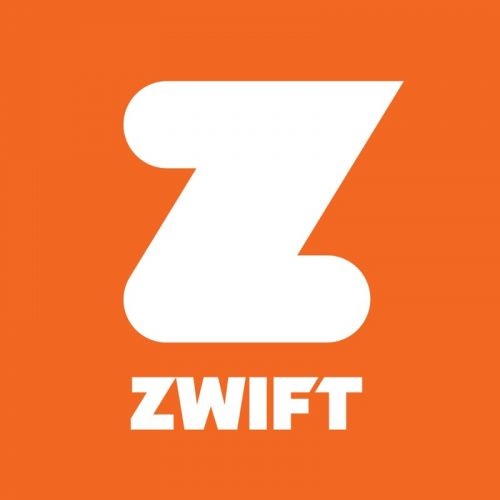 (Read more.)
---
Selle Italia forms NA subsidiary
By: Bicycle Retailer and Industry News
Selle Italia will form its own North American subsidiary here and hired Justin Harvey to manage it. Current distributor Lucidity Business Development will end its relationship with the saddle brand March 15.
In addition to Selle Italia, Harvey will manage San Marco and idmatch.
"As a lifelong cyclist, I have always appreciated the comfort and innovation Selle Italia has brought to the market," Harvey said. "The history, craftsmanship and style in these saddles are world class, and I am excited to be leading the three brands, under the Selle Italia umbrella. My experience at Swix, Tecnica, and Levi's has prepared me to drive the sales and marketing for these brands in this important region. I look forward to working with our retail partners as we start this new phase of growth."
(Read more.)
---
Outdoor apparel brand Rab enters the bike clothing market
By: Bicycle Retailer and Industry News
British outdoor brand Rab is launching its first collection of cycling apparel this spring. The collection aimed at off-road rides includes about 30 styles and will be available online and through a handful of retailers, the company said.
Rab is owned by Equip Outdoor Technologies, which also owns the Lowe Alpine outdoor brand.
The new cycling range, called Cinder, includes shorts, pants, jerseys, jackets and more.
Tim Fish, Equip's product director, said, "Off-road cycling adventures require immense versatility. Dealing with terrain, pace, and fickle weather. We have over 40 years of knowledge and experience crafting clothing and equipment to manage these conditions. This season we're introducing a new cycling collection, combining that experience with a finely tuned fit to enable adventure and exploration."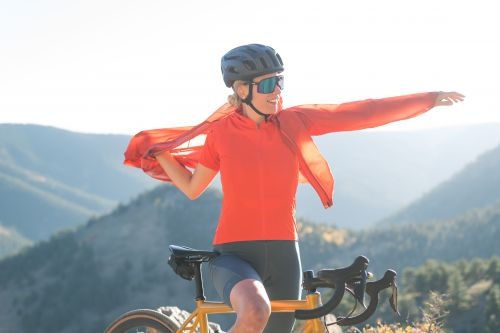 (Read more.)
---
Workers at REI Cleveland store vote to join union
By: Bicycle Retailer and Industry News
Workers at an REI location in Beachwood, Ohio, near Cleveland, have voted to join the Retail, Wholesale and Department Store Union (RWDSU). It will become the third REI store that is unionized, following stores in California and New York.
Last month, workers at the store walked out for a few hours, forcing the store to close in a dispute over how many workers there would be eligible to join the union.
"Tonight, we can finally say that REI Cleveland is a union store," said Nick Heilgeist, a member of the REI Cleveland Organizing Committee and a Retail Sales Specialist at REI. "I love working at REI, and with a seat at the table, I know we can make it better for workers and customers alike. As new members of the RWDSU, we green vests are united in our desire to create more transparent and consistent policies and a workplace that will be sustainable for workers for years to come. As we enter contract negotiations alongside our union family in SoHo and Berkeley, we'd like to remind REI that we always 'start from a place of respect,' and we hope they will too."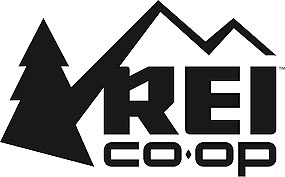 (Read more.)
---
2024 Eurobike scheduled for July 3-7
By: Bicycle Retailer and Industry News
The 2024 Eurobike show will be held July 3-7 at the Messe Frankfurt, organizers announced Thursday. Like the 2023 show (June 21-25), the 2024 event will start with three trade-only days followed by a weekend open to the public with events, race shows and demos for the public.
"The new Eurobike in Frankfurt is growing, has the wind at its back and the task to provide orientation and reliable planning to the international bicycle and light electric vehicle industry," said Stefan Reisinger, fairnamic's managing director.
(Read more.)
---
Why Cycles now under Revel Bikes label
By: Bicycle Retailer and Industry News
Why Cycles, a titanium mountain and drop-bar bike brand, will be consolidated into sister manufacturer Revel Bikes, streamlining production and resulting in consumer cost savings, according to the brand.
Why Cycles models will be under the Revel name, offering titanium and carbon-fiber mountain bike production. Revel will modernize the titanium models, with Universal Derailleur Hanger compatibility, future-proofing for upcoming drivetrains, and a lifetime warranty will apply to all Revel-branded titanium frames.
(Read more.)
---
Pon.Bike breaks ground on Lithuania bike factory
By: Bicycle Retailer and Industry News
Pon company officials buried a symbolic time capsule this week in the foundation of a new 40,000-square-meter (431,000-square-foot) bike factory being constructed here.
The new factory is expected to open in the summer of 2024 and employ 300 people initially, rising to 600 employees when it reaches full capacity. The three-story building will house bicycle assembly and painting workshops, a warehouse and administrative offices. When fully operational, it will produce up to 450,000 bicycles and e-bikes per year under the Gazelle, Kalkhoff, Focus and Urban Arrow brands initially.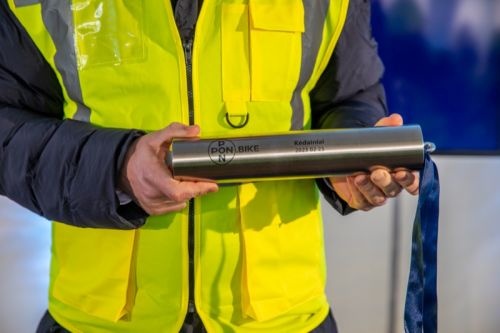 (Read more.)
---