For years, the Campagnolo shift thumb buttons have been an unmistakable part of the Italian brand's Ergopower levers. Indeed it has often been a key talking point during passionate groupset manufacturer debates between cyclists for years, but it looks as though that may be about to all change. 
It looks as though Campagnolo may have a new Super Record groupset in the works which will ditch the iconic and long-standing thumb shifter buttons, and use wireless technology in the first new groupset for the Italian brand since 2019. 
In a story first shared on the internet forum weight weenies, there looks to be evidence that Campagnolo has sought to obtain a licence to market a wireless electrical system in the US. To quote the Federal Communications Commission's website  "The FCC is responsible for managing and licensing the electromagnetic spectrum for commercial users and for non-commercial users including state, county and local governments." This means to bring an electronic product to market you first need to obtain said licence.
Several documents regarding electrical testing are available to be viewed on the FCC website under the application name: PRJ-330 ERGOPOWER CONTROLS + CALIPERS.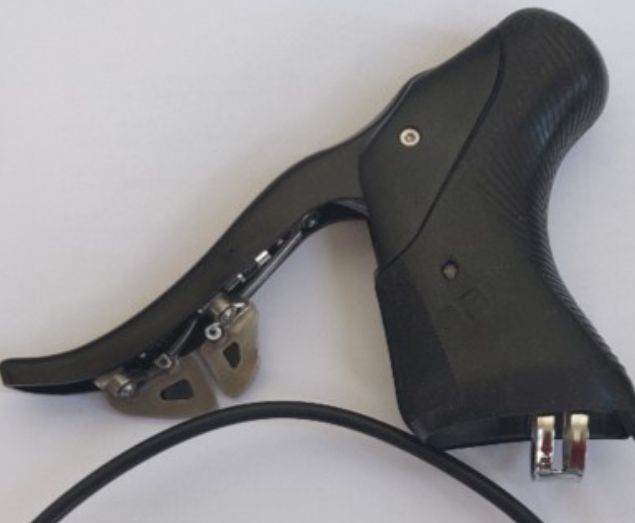 The new pictures clearly show a new Campagnolo shifter, likely to be a Super Record model devoid of any thumb shifter button. There look to be two smaller paddle-style shift buttons alongside the brake lever itself. The shifters look like they will use CR2023 coin cell batteries which will mimic the wireless offerings from Shimano and SRAM. 
The pictured shifters also don't look as tall as current Super Record models with a design that almost looks more in line with Campagnolo shifters of yesteryear. 
Campagnolo also filed a patent recently (US 2023/0031666 A1) showing plans for a shifter design using a coin cell battery which would at least show they are looking to develop wireless electronic shift levers.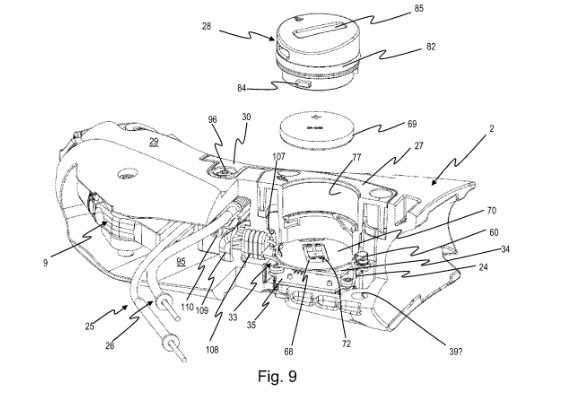 SRAM and Shimano already have wireless and semi-wireless groupset offerings and with more and more system integration featuring on road bikes, life gets a lot easier, especially in the cockpit area when you have wireless shifters. A range of cabling issues are eliminated and it also opens the door to other design concepts. 
Simply pairing wireless shifters to derailleurs makes life a lot easier these days when building a high-end road bike with integrated cable routing. It's likely Campagnolo has been planning this development for a while in no small part to help ensure their equipment fits in with manufacturers' handlebar and cockpit designs.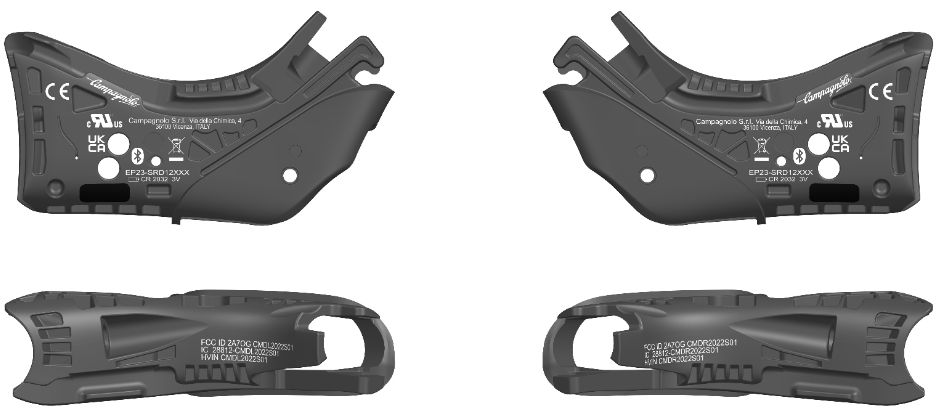 It also appears some new Super Record groupset components have been listed online on the northwestbicycle website showing some new wireless groupset components. 
Several components are listed as 'Campagnolo Super Record WRL' which we assume means wireless. There appear to be some revised gearing options from Campagnolo with a 10-tooth cassette sprocket and some lower chainset gearing options including 29/45T / 32/48T / 34/50T. This seems to be closer to SRAM's X-Range gearing system. Though it's likely larger chainrings will be manufactured for professional riders using the equipment. 
There also looks to be a new Campagnolo disc rotor on the way with a 'new generation' Campagnolo Super Record WRL centre lock disc listed in 140 and 160mm diameters.
Nothing is certain at this stage but perhaps these new ratios could signal the dawn of something of a new era for Campagnolo with a focus on more adventure/endurance/gravel capable gearing.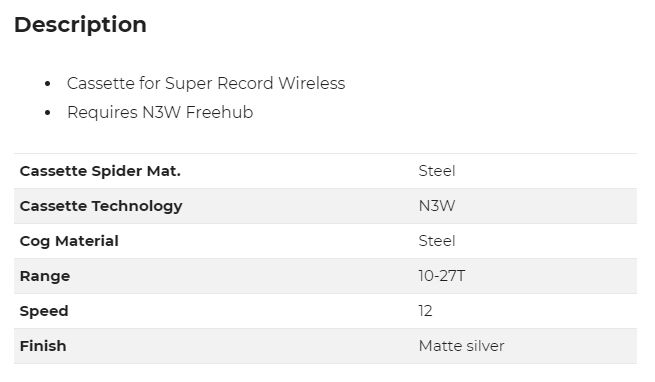 We don't know when this new Super Record WRL offering will be released but it's likely to be this year, perhaps we can expect to see it rolled out for this year's Tour de France which is usually when a wide range of new equipment is launched for the first time. 
The patent and FCC licence news show things are ticking along, we will be keeping our eyes out for in-the-wild prototypes, perhaps being used by Campagnolo-sponsored AG2R Citroen Team riders in the coming months.