Peloton is holding a "Spring Savings" sale on all hardware packages in the United States, the United Kingdom, Canada, Germany, and Australia. Note that the Row is currently only available in the United States. Sales started yesterday in Australia, as we previously reported.
The sale runs from March 23 through April 3. Customers in the United States can receive $400 off Peloton Bike, Bike+, Tread, and Row packages and $150 off Peloton Guide packages.


The Peloton homepage is updated with new images featuring the Tread and Guide, advertising "spring training" savings.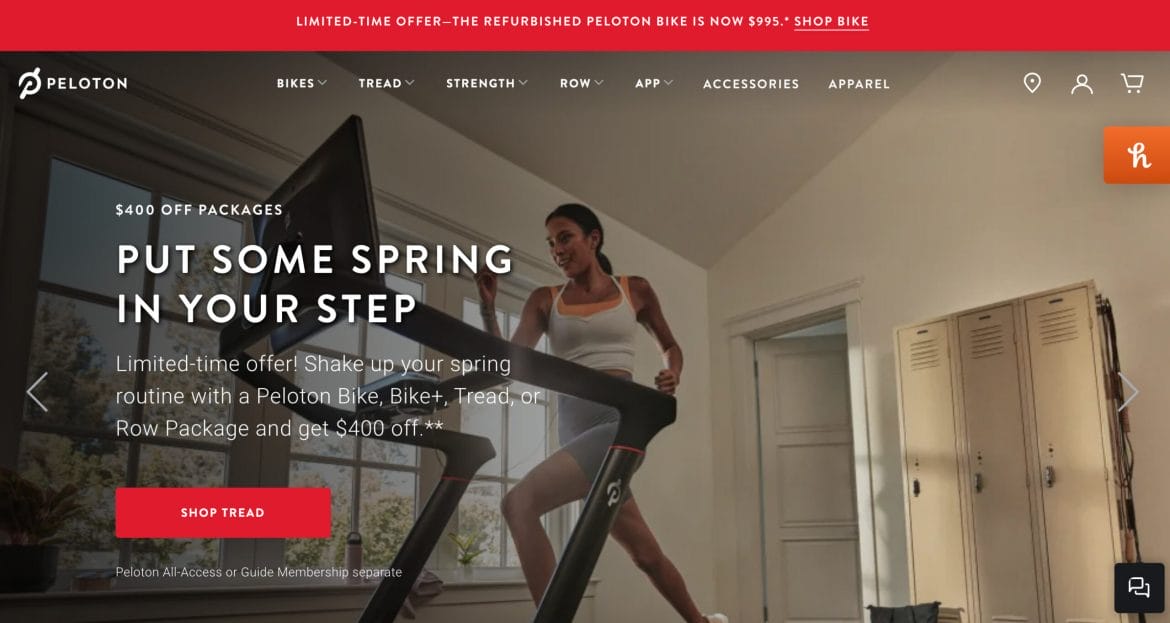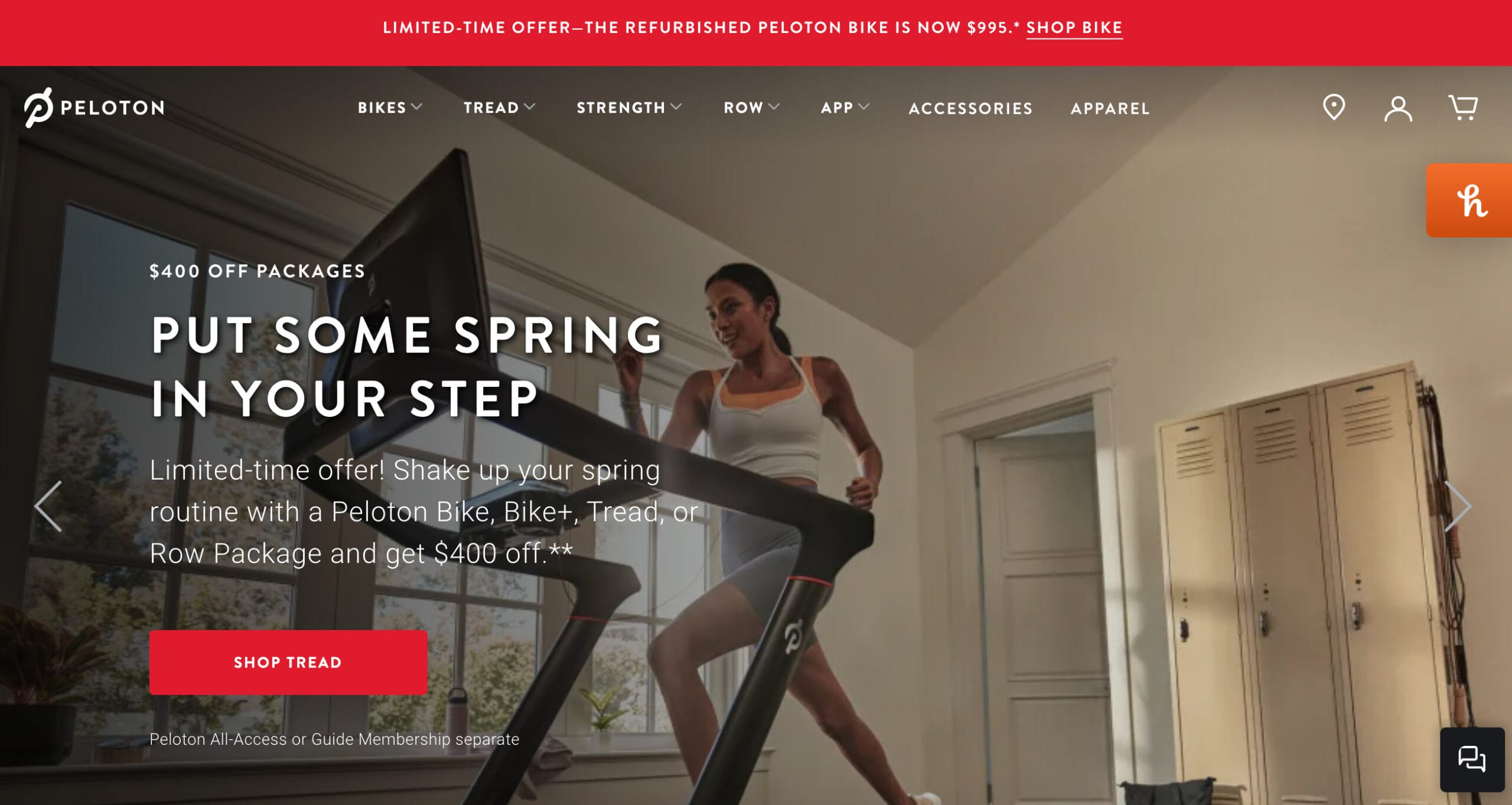 Peloton also sent an email blast advertising the new offer.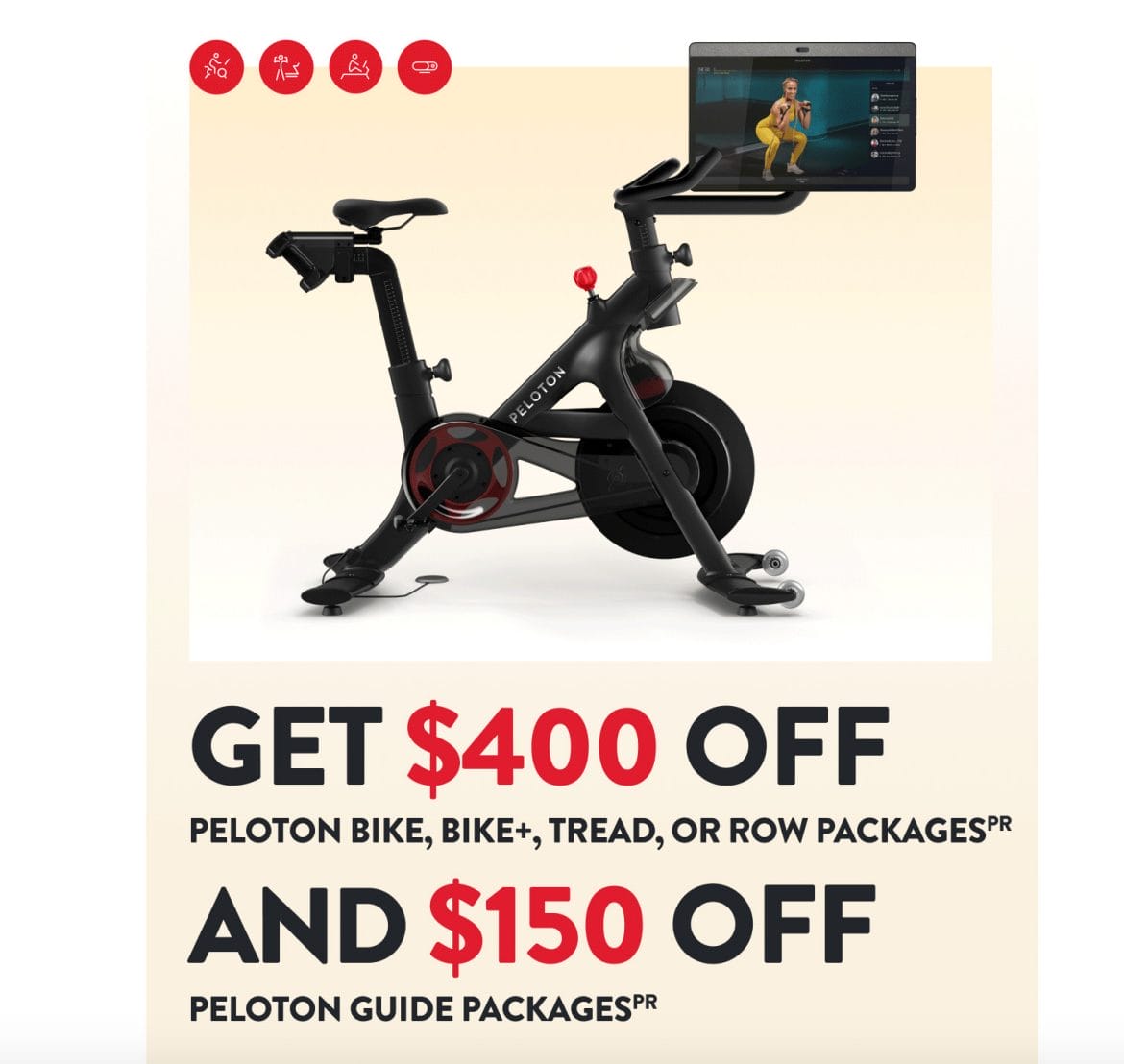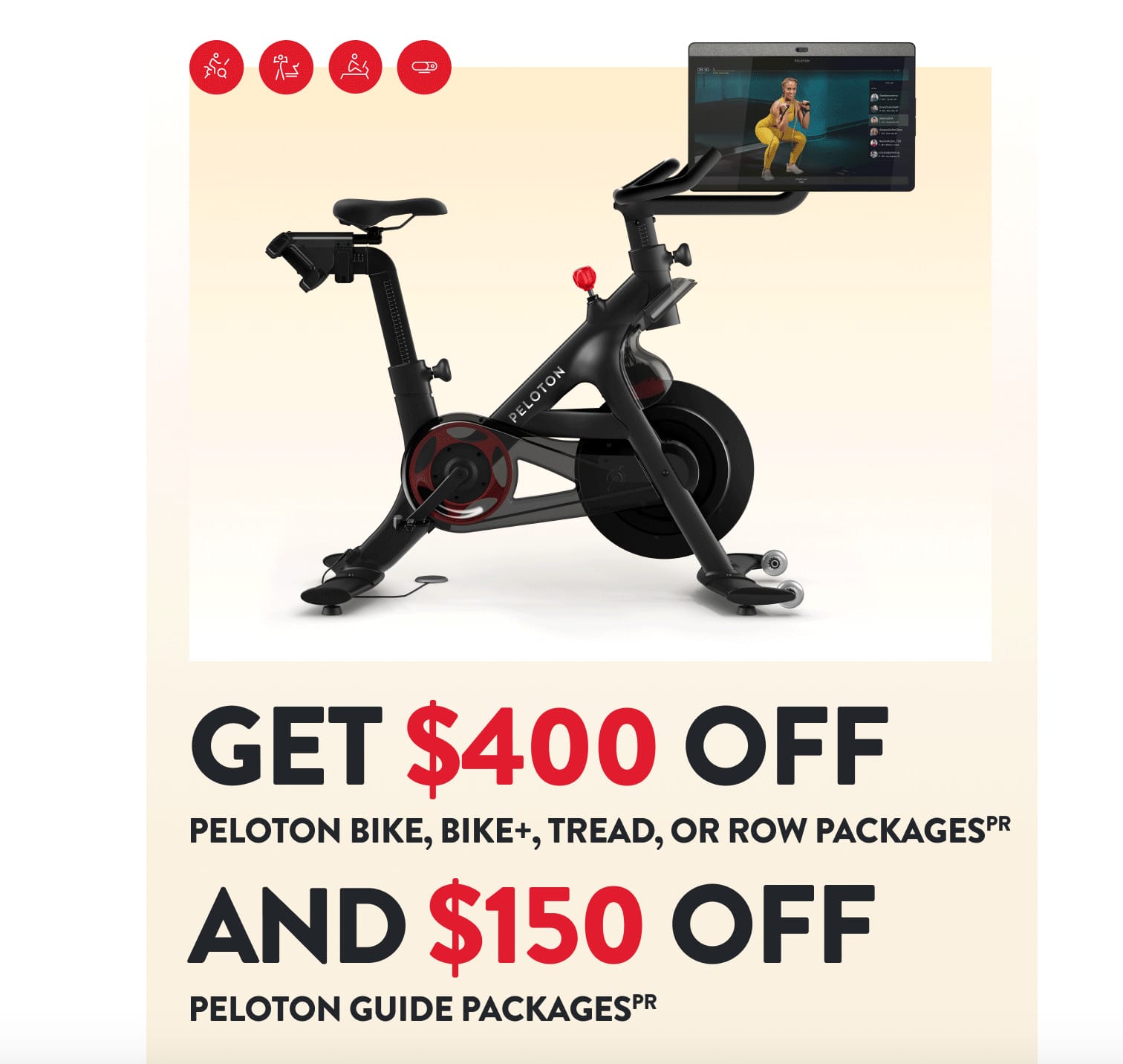 Customers in the United Kingdom can receive up to £300 off Peloton Bike, Bike+, and Tread Packages and up to £150 off Peloton Guide packages.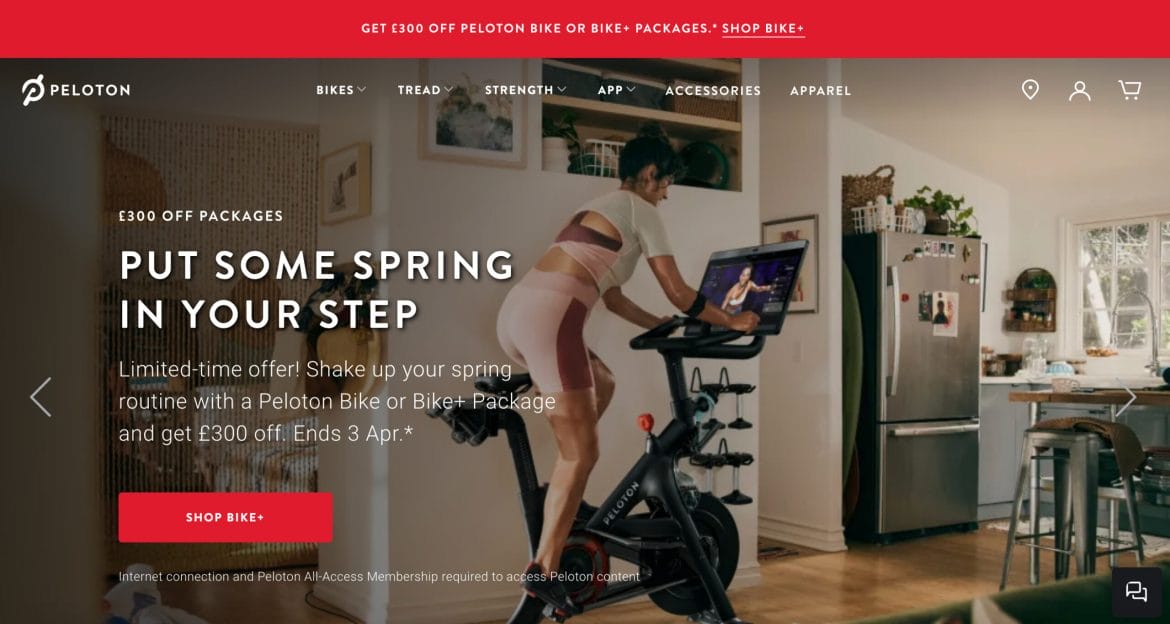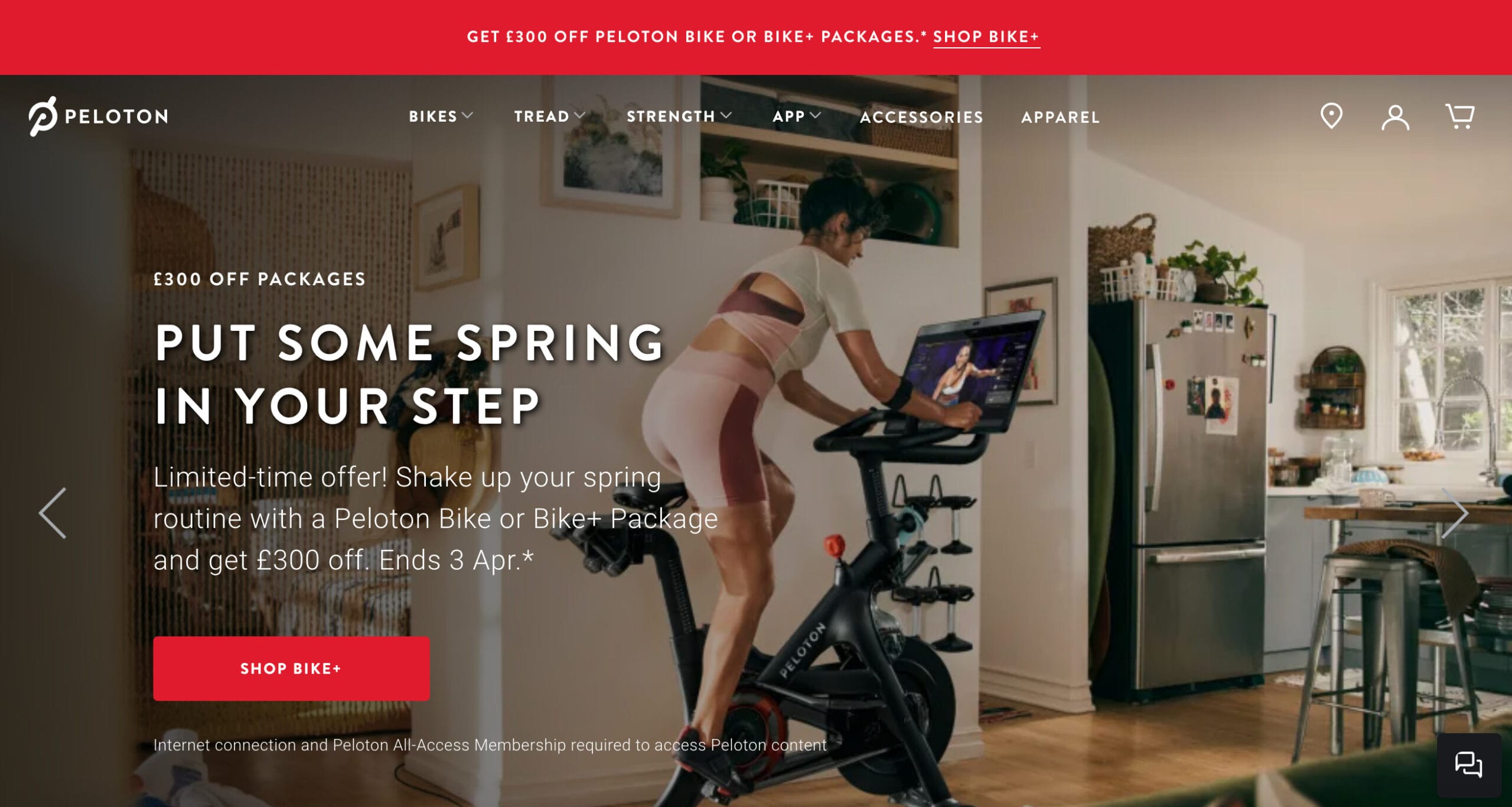 Customers in Canada can receive up to $550 CAD off Peloton Bike, Bike+, and Tread packages and up to $200 CAD off Peloton Guide packages.
Finally, customers in Germany receive up to €400 off Peloton Bike, Bike+, and Tread packages. The Guide is not currently available for sale in the country.
Note that you must purchase an accessory package in order to receive the discount; sales are not being offered on the hardware products alone. However, for the Bike, Bike+, Row, and Tread, the discount is significant enough that the package is less expensive than the standard cost of the device itself.
Peloton has published a new support page with additional details about the sale. The purchases can be made with financing – and for a limited time as part of the promotion, Peloton is offering a 0% annual percentage rate (APR) for loan terms of 24, 39, or 43 months. Those terms are normally offered at a 4.99% APR, and only the 12 month term has a 0% APR.
Referral codes can be used – however, only the referral code provider will be rewarded and the device purchaser will not receive any additional discounts.
As with all hardware sales, the All-Access monthly membership that is required in order to access Peloton content is separate.
We first anticipated this sale was imminent after similar discounts became available in Australia, marketed as "Autumn Savings."
Note that Peloton is also currently offering a sale on refurbished original Bikes in the United States through April 2.
For more information about Peloton's Spring Savings sale you can visit the dedicated Peloton support page.
---
Want to be sure to never miss any Peloton news? Sign up for our newsletter and get all the latest Peloton updates & Peloton rumors sent directly to your inbox.