Tadej Pogačar is one of the biggest names in pro cycling right now, if not the biggest. He can seemingly win on any terrain at any time, already racking up a palmares that is difficult to summarise in an introduction such as this. How does this sound: Two Tour de France general classification victories, one of which made him the youngest winner since 1904, and a second place in 2022. He also picked up two climbers' jerseys in the process, and has also won three monuments (two at Lombardy, one at Liege-Bastogne-Liege), plus wins on the more spicy terrain of Strada Bianche. 
He's the only rider in history to break the 6,000-point barrier for UCI ranking points too, and even dabbles in cyclocross on occasion (naturally he also wins here, too), and is part of what is regularly being called 'the new generation' of riders, along with Wout van Aert, Matthieu Van der Poel, Remco Evenepoel, Tom Pidcock, et al. 
Given this impressive rap sheet, it's no wonder his Wikipedia page contains a section entitled  "Comparisons with Eddy Merckx". It's also no wonder that people are curious about Tadej Pogačar's bike, so let's look at what this 66kg rocketship is riding, and how he sets his machine up.
Fortunately for you, while attending the launch of the new Colnago V4Rs, we snuck behind the scenes at the UAE Team Emirates makeshift service course at the team's winter training camp and got an in-depth look at Pogačar's race bike for the 2023 season. There's a raft of new equipment compared to his 2022 bike, so get your notepads out and pay attention at the back.
What is Tadej Pogačar's bike for 2023?
Pogačar and the rest of UAE Team Emirates ride the Colnago V4Rs. It's the Italian brand's only dedicated high-level race bike. This year, there has been a number of component swaps. The groupset is now Shimano Dura-Ace, the wheels from Enve, and the tyres from Continental. 
At its launch, Pogačar had nothing but positive things to say about his new bike: "For sure the Colnago V4Rs is more stiff and more responsive. When you stand up you feel a better response, better reacting [sic]. For sure this helps in the peloton in the fast races and when attacking and sprinting. This was for me the biggest change from the V3Rs."
However, it unwittingly entered the limelight when retired Classics rider Tom Boonen controversially claimed that Colnago wasn't on the same level as the bike brands ridden by Pogacar's rivals. Naturally, Colnago disagreed, calling Boonen's claims unsubstantiated. Somewhat ironically, on that very same day, Pogačar obliterated his rivals on the Stage 4 summit finish of Paris-Nice. 
What size is Tadej Pogačar's bike?
At 1.77m tall, Pogačar is likely to be riding an approximately 54cm frameset. Colnago does sizing a little differently though. We believe he's using a '485' frame, which is a little smaller than is perhaps ideal for a customer of his height but allows him to run a longer stem, especially with the saddle pushed far forwards. Again, we can't know the stem size for sure, but it looks to us in the region of 130-140mm.
Tadej Pogačar's Colnago V4Rs Specifications
Swipe to scroll horizontally
| | |
| --- | --- |
| Frame | Colnago V4Rs |
| Groupset | Shimano Dura-Ace Di2 9250 12-speed |
| Brakes | Shimano Dura-Ace 9270 hydraulic disc |
| Wheelset | Enve 45 (training), Enve SES 4.5 (racing) |
| Tyres | Continental GP5000 TR (S, TT and AS depending on conditions) |
| Cockpit | Colnago CC.01 |
| Chainset | Shimano Dura ace FC-9200P – 54/40T – 170MM |
| Power meter | Shimano Dura ace FC-9200P |
| Pedals | Shimano Dura-Ace R9200 |
| Saddle | Prologo Dimension |
| Bottle cages | Elite Custom Race Plus |
| Bar tape | Colnago |
| Computer | Wahoo |
At the heart of any race bike is the frameset. In this case, it's the Colnago V4Rs, the pro-leaning spur of Colnago's upper echelon of road bikes (the C68 being aimed at amateurs). It's an evolution of the old V3Rs, via an intermediate 'Prototipo' prototype stage, and at a glance not a great deal has changed. It's the usual mix of lighter, stiffer and more aero, as we always come to expect with a new bike. It's the only race bike UAE Team Emirates will be using, outside of time trials, as Colnago doesn't make an aero road bike as other manufacturers do. 
The paint job is similar to the Prototipo, unsurprisingly given they're effectively the same bike, and it's noticably more pared back than the already spartan paintwork on the V3Rs team bikes. Paint weighs a lot, so from a racing perspective, the more you can leave as bare carbon the better; it doesn't exactly set the heart racing though. 
While the frame is new, UAE have all new equipment sponsors for 2023 too, so when we borrowed this bike, the mechanics were fervently fettling in the makeshift service course getting all the new gear ready.
The two most noticeable changes are to the wheels and drivetrain. The locomotion and stopping power is handled by Shimano now, rather than Campagnolo, so naturally that means a Dura-Ace Di2 setup, with dual-sided power meter, and in this case, 54/40t chainrings. 172.5mm cranks arms remain, but at the end of them are Dura-Ace pedals rather than his set of Look Keo Blade II pedals. 
The wheels then? Gone are the extremely flashy Campagnolo Bora Ultras. In their place comes a set of Enve 45s. These aren't the top-end set from the American brand, so we expect when the time comes to pin on a race number, Pogačar and the rest of the team will instead be using the SES 4.5, or a different depth from Enve's SES range depending on the terrain. Here they are shod with Continental GP500 TR tubeless-ready tyres, but as these seem to be the 'training wheels', the mechanics haven't set them up tubeless, opting for tried and tested inner tubes instead, with a strip of tape to stop the valves rattling. 
The one-piece cockpit is similar to what we've previously seen on Pogačar's Prototipo; a single monocoque construction with a slim frontal area and truncated aerofoil rear. As with Remco Evenepoel's bike and Michael Matthews' bike, the brake hoods are turned inwards to allow a narrower, more aero position. 
Pogačar is also using a new saddle for this season, swapping from the Prologo M5 Scratch to the brand's Dimension model, and slammed forward in the seat clamp beyond the recommended limit to allow him to get further over the front of the bike.
Elite bottle cages, Colnago bar tape, and a Wahoo computer (not pictured) round out what is an understated build for a rider so prone to occupying the top step of the podium.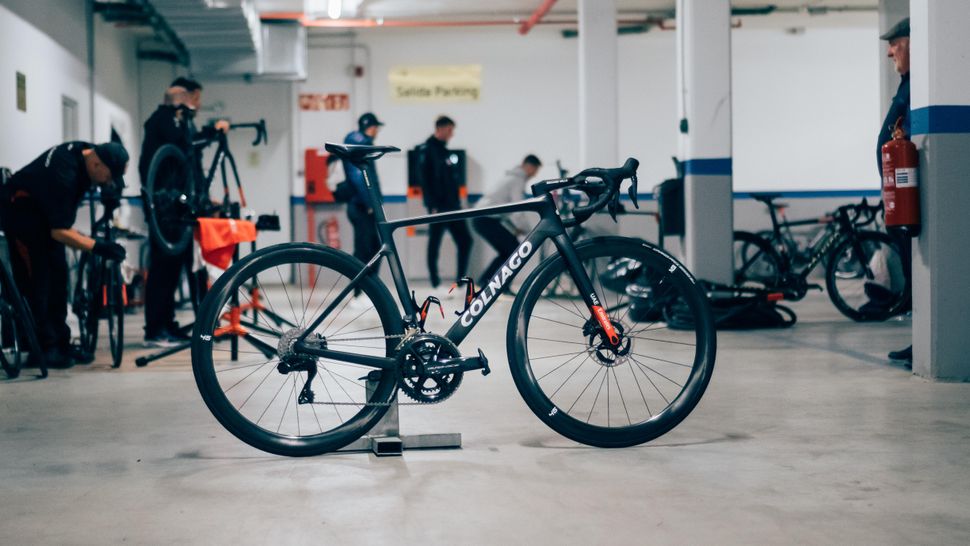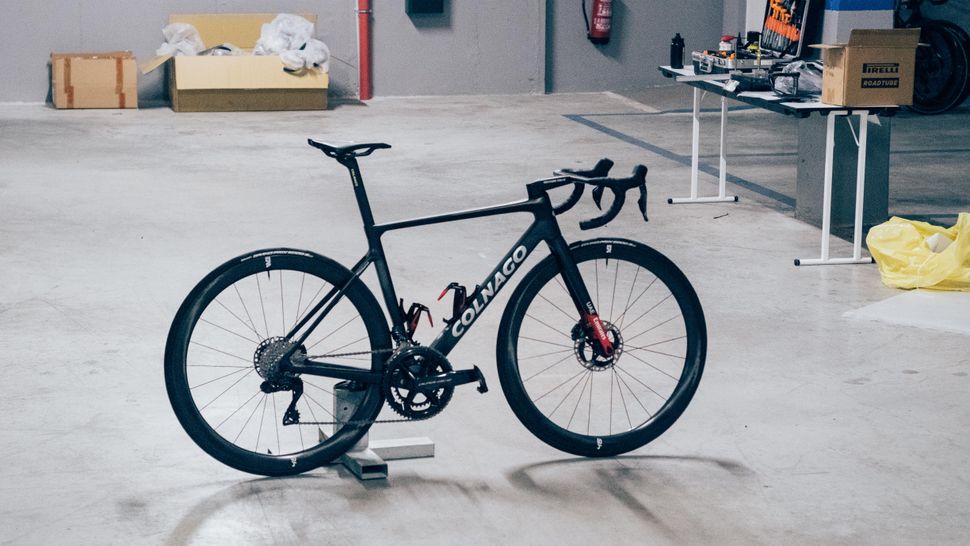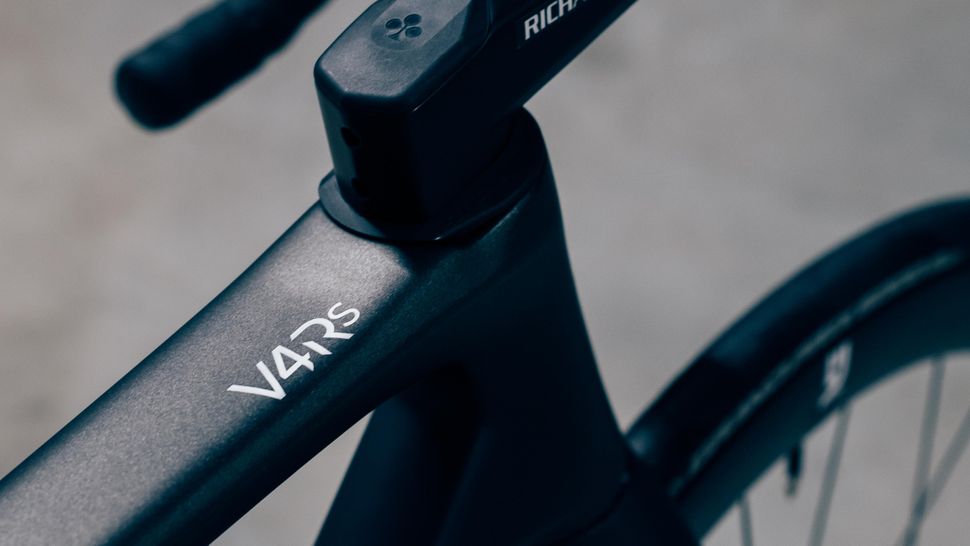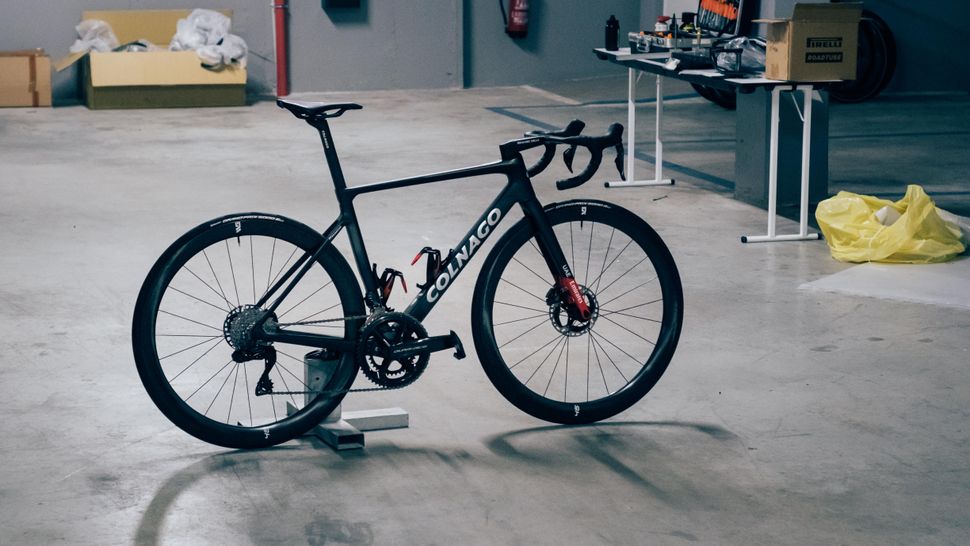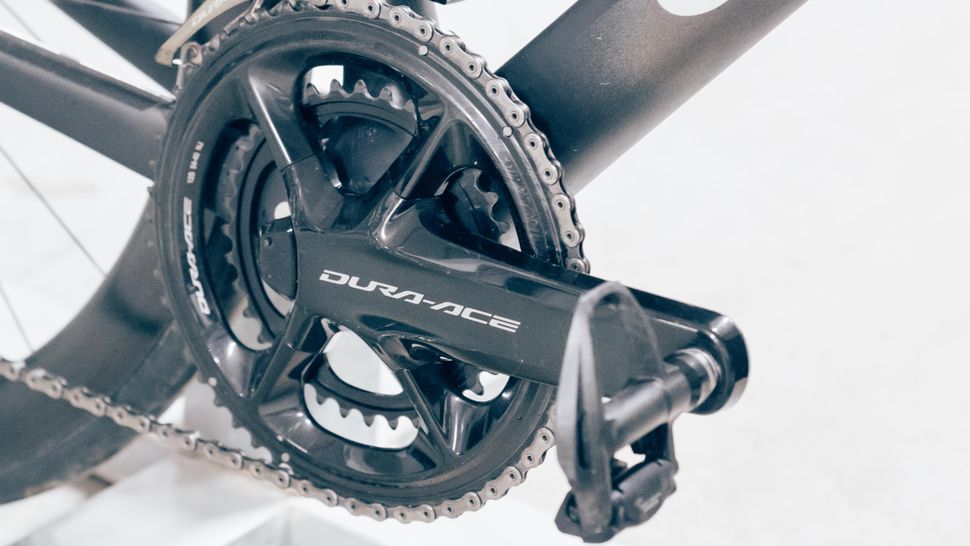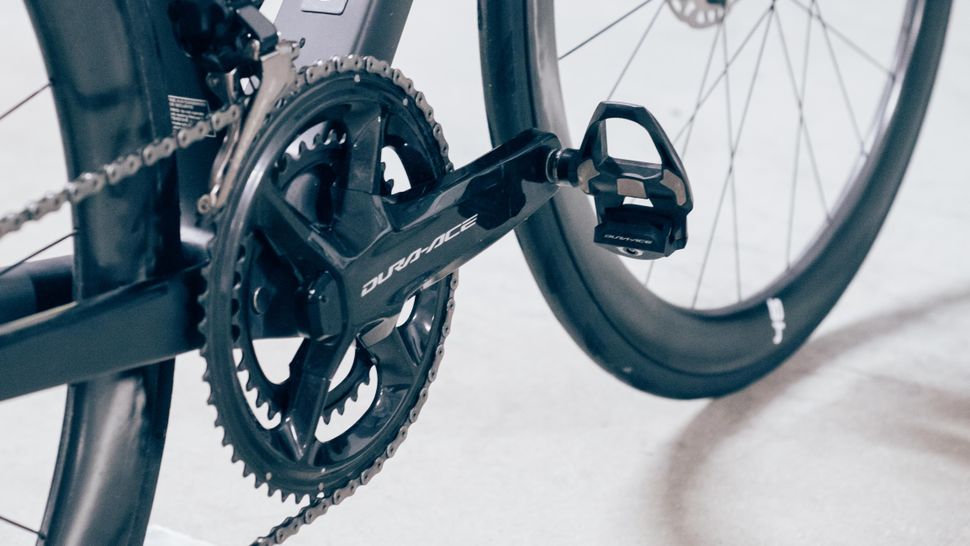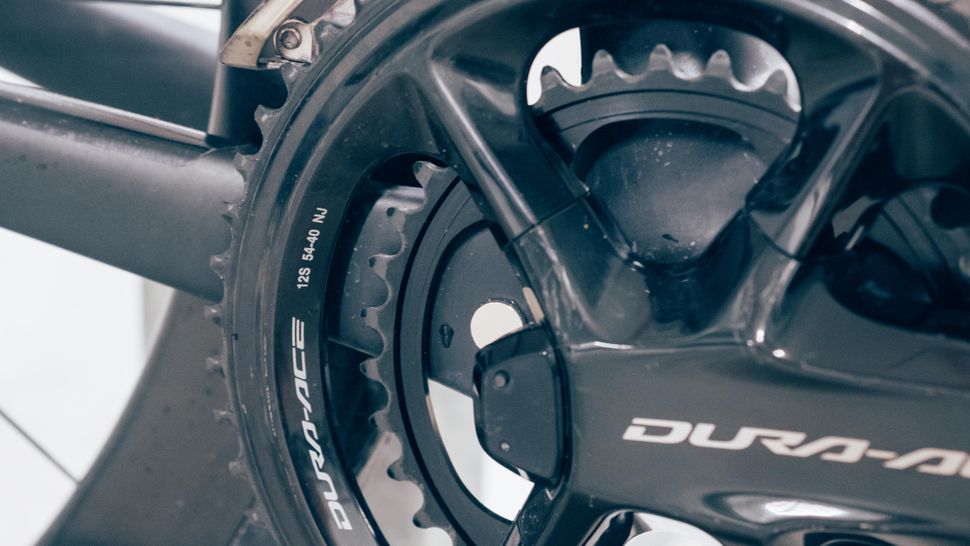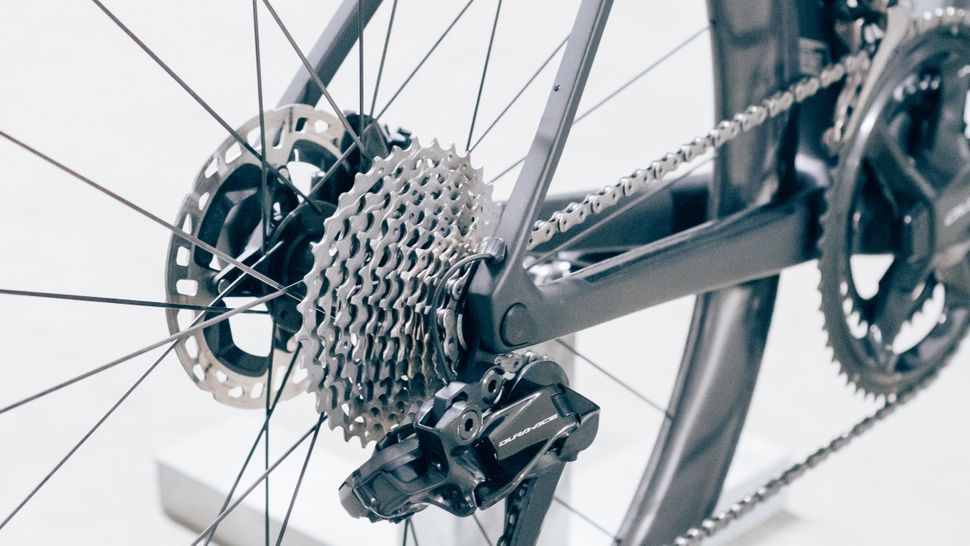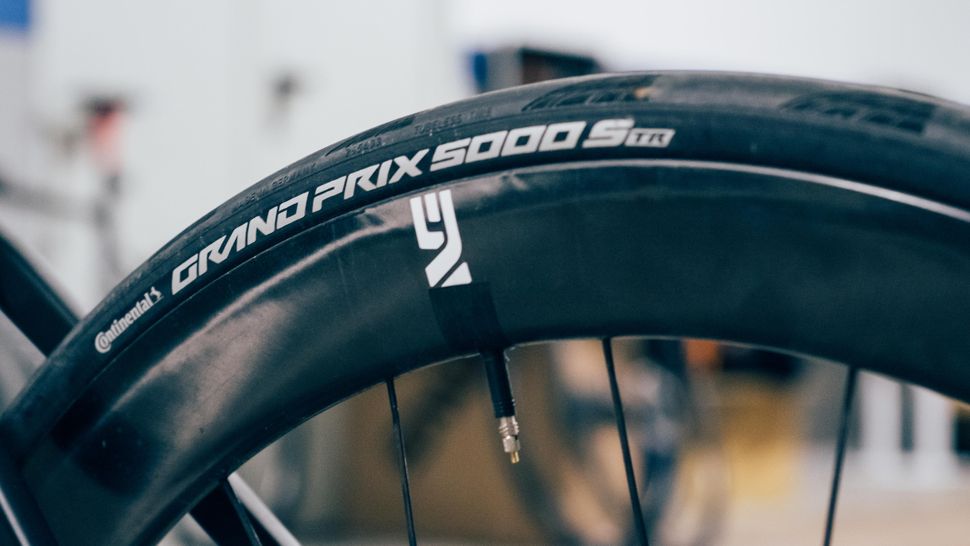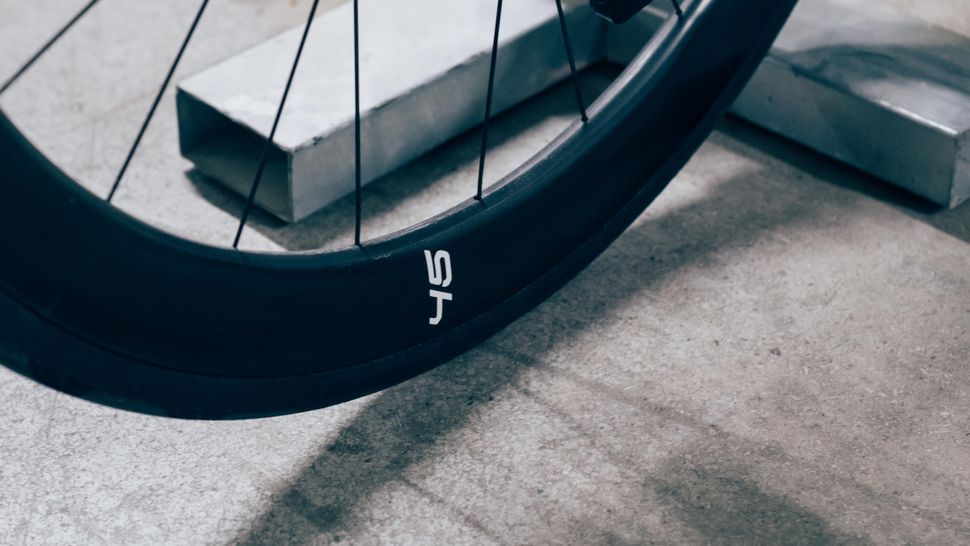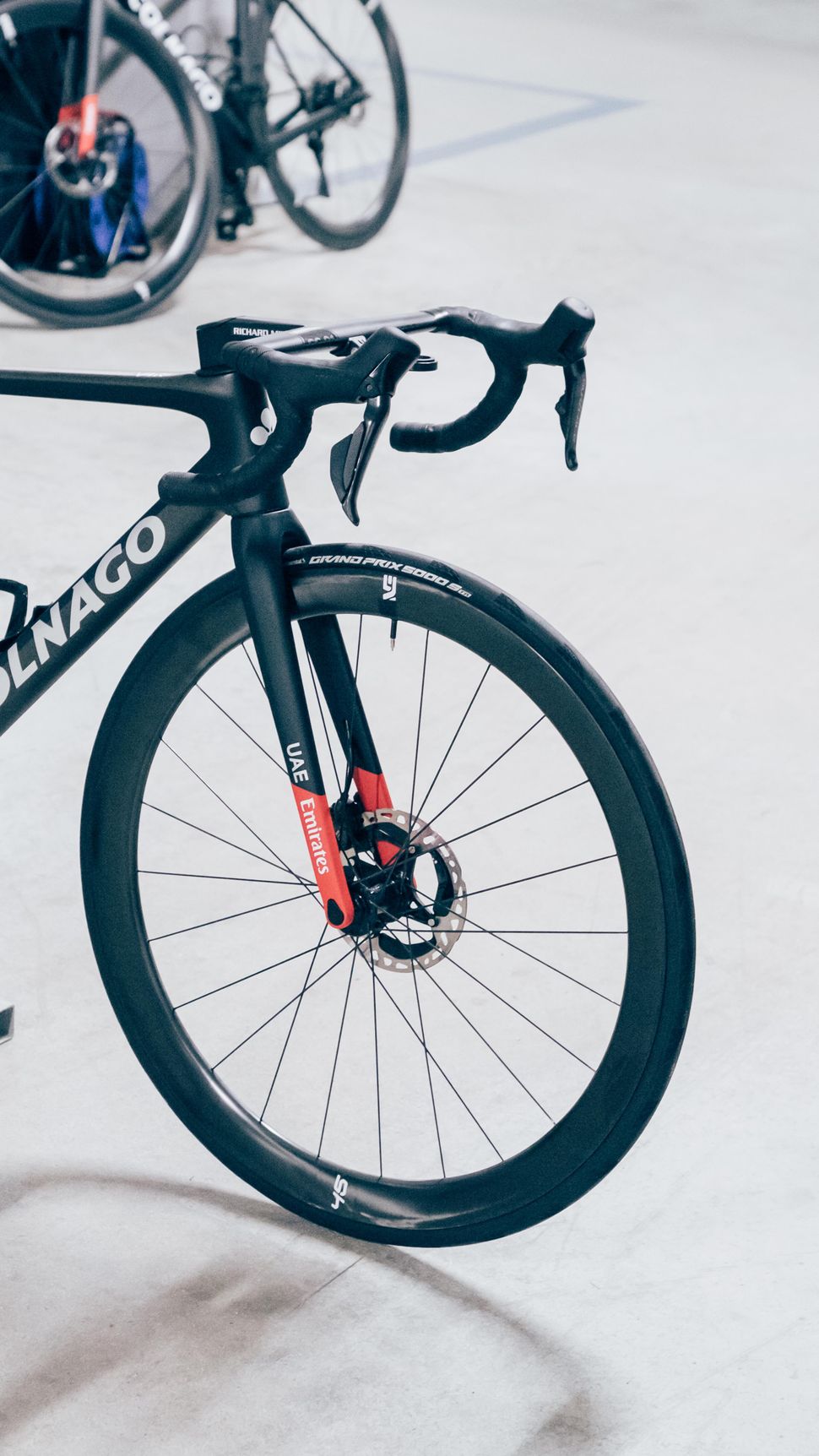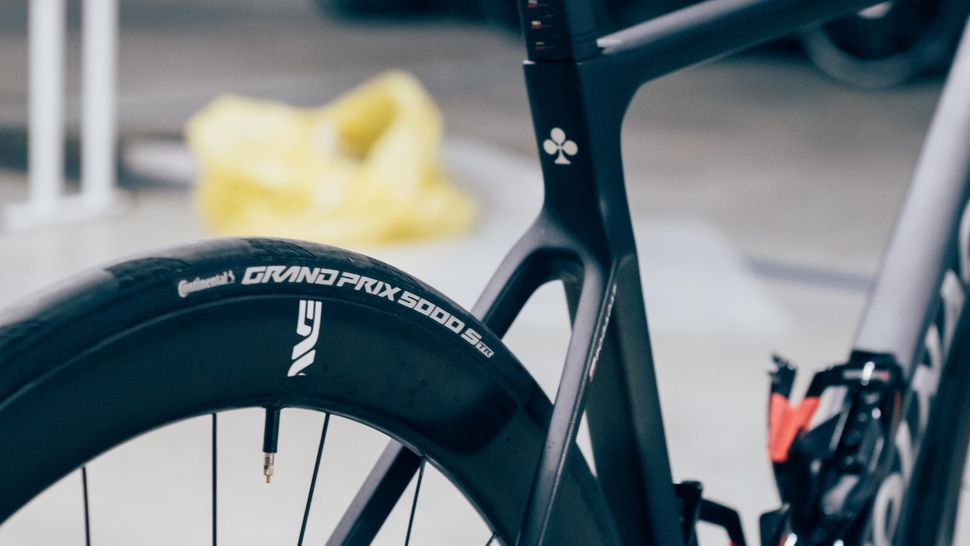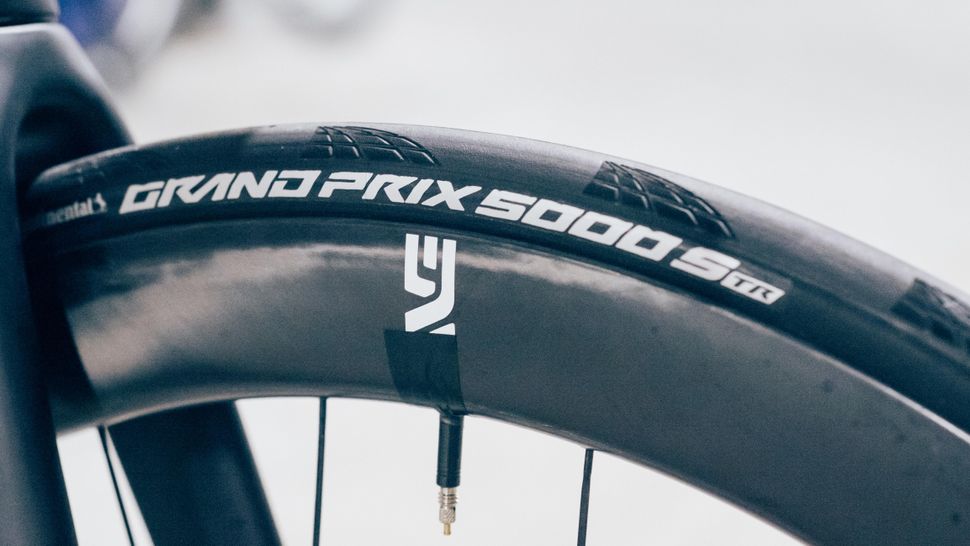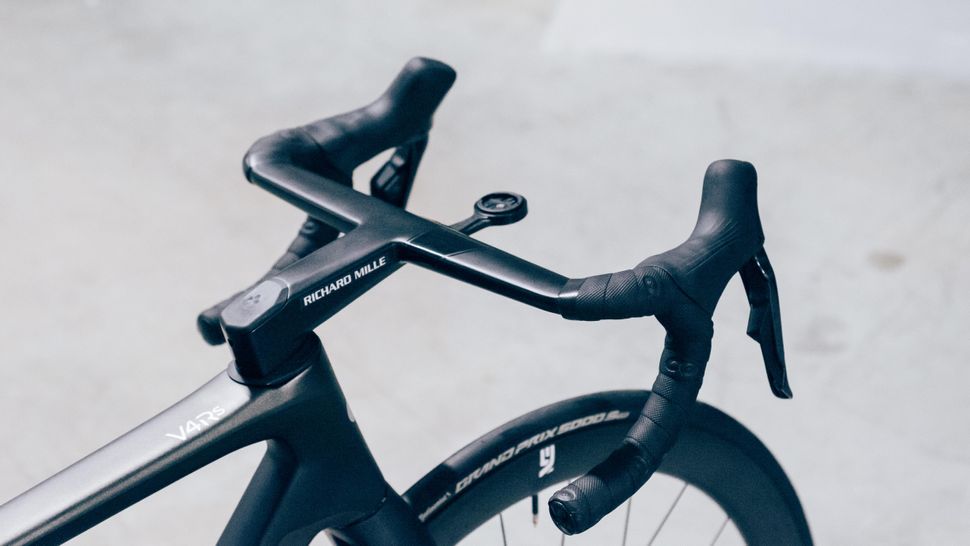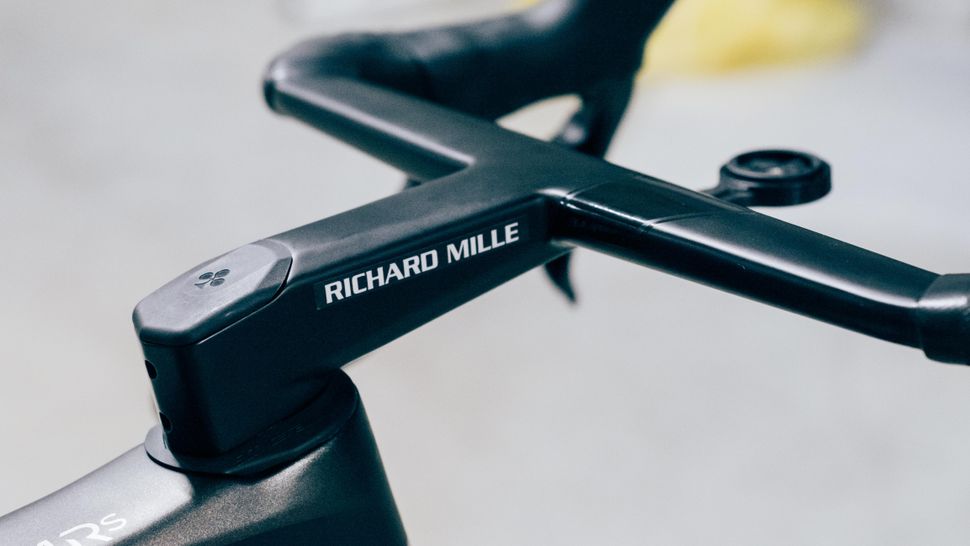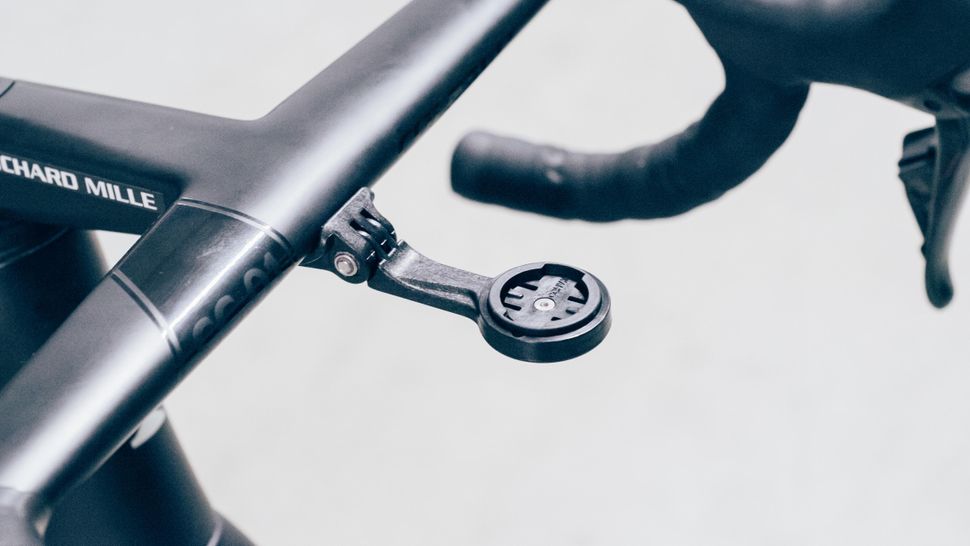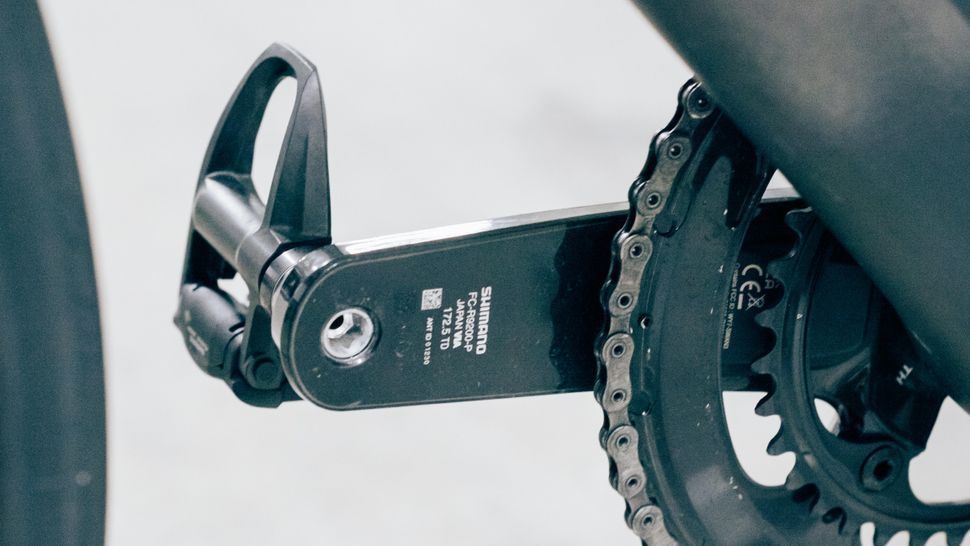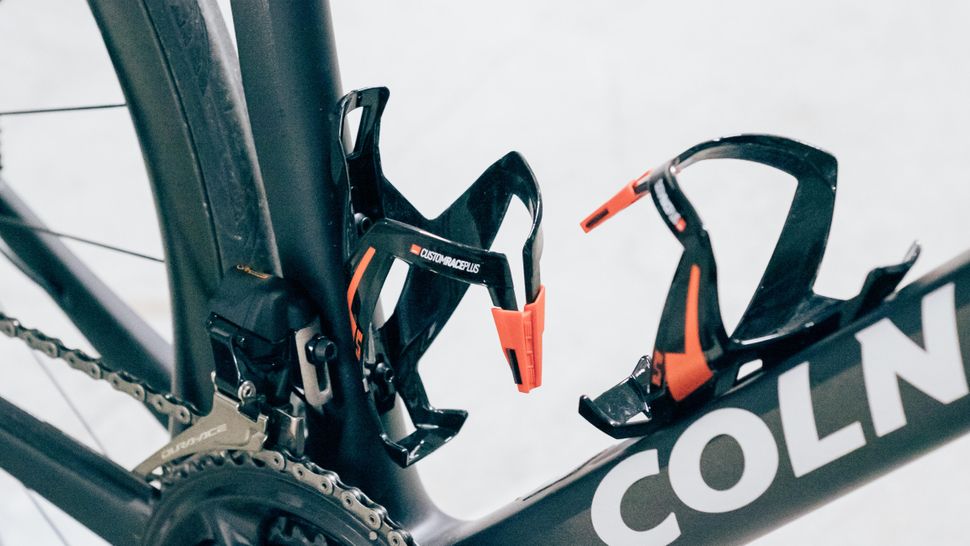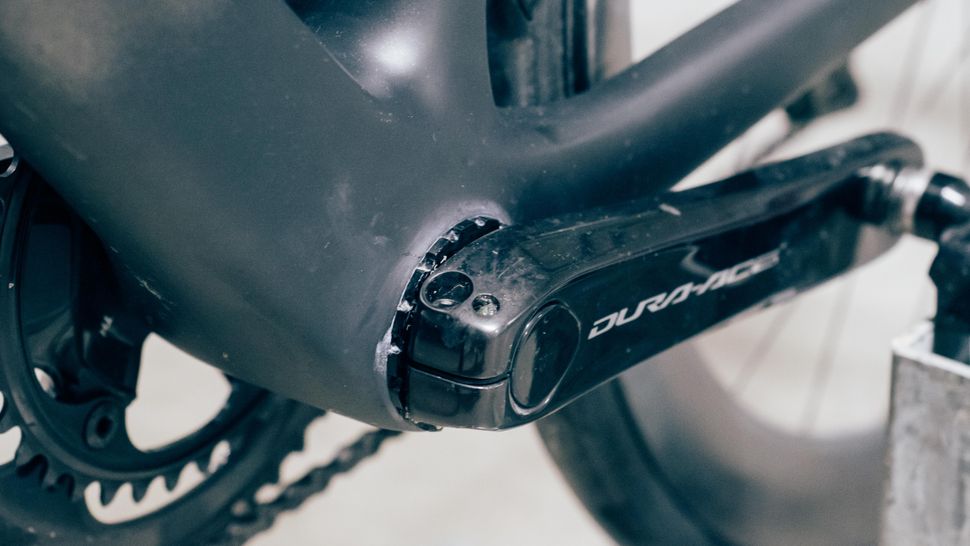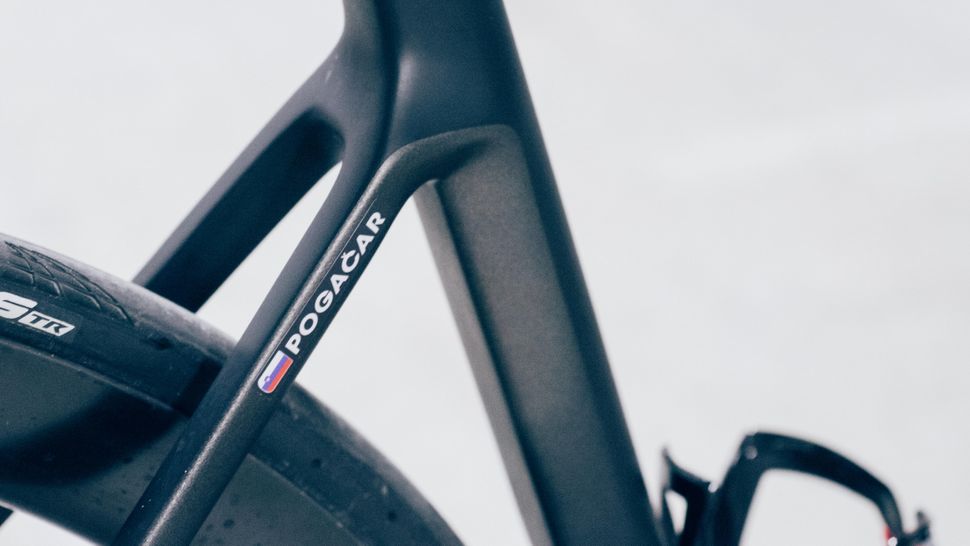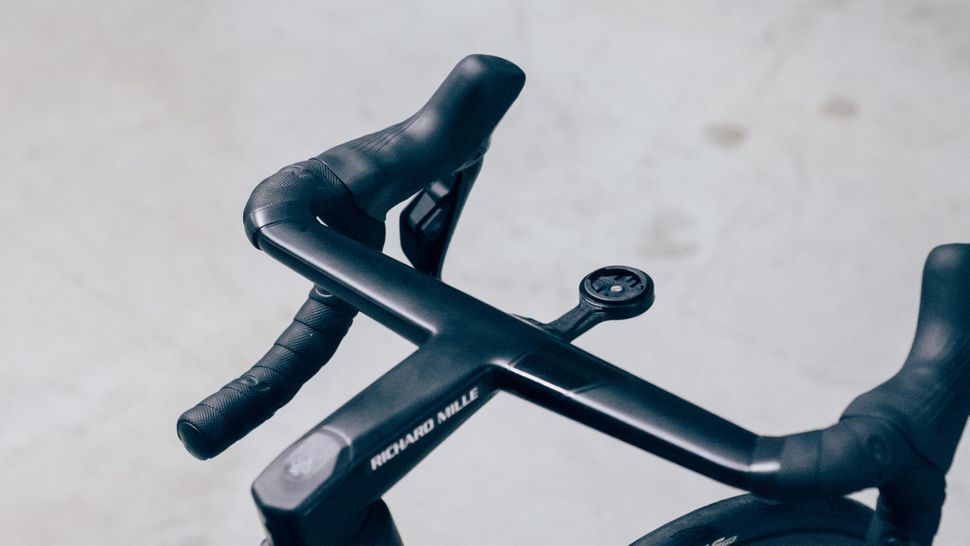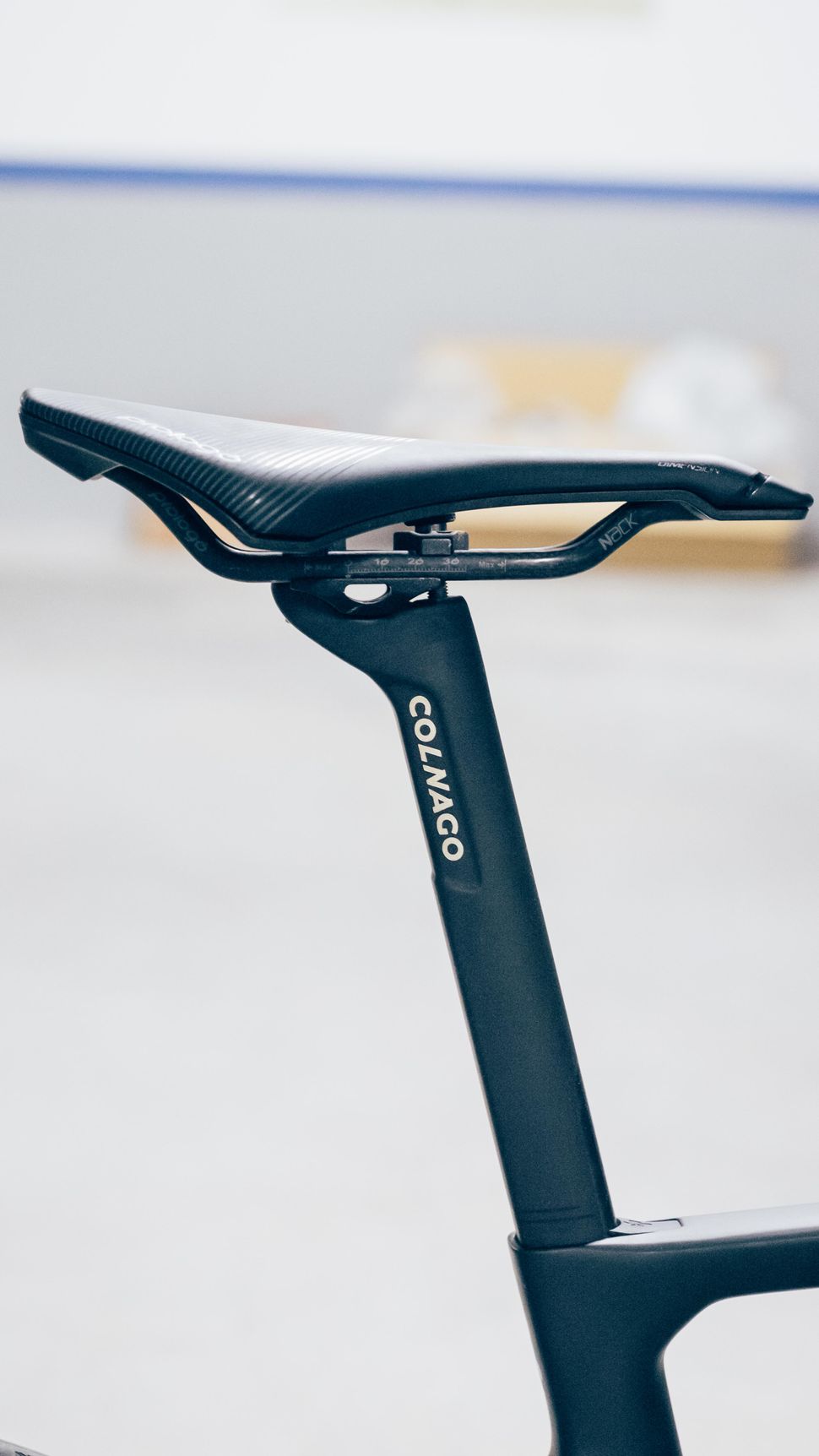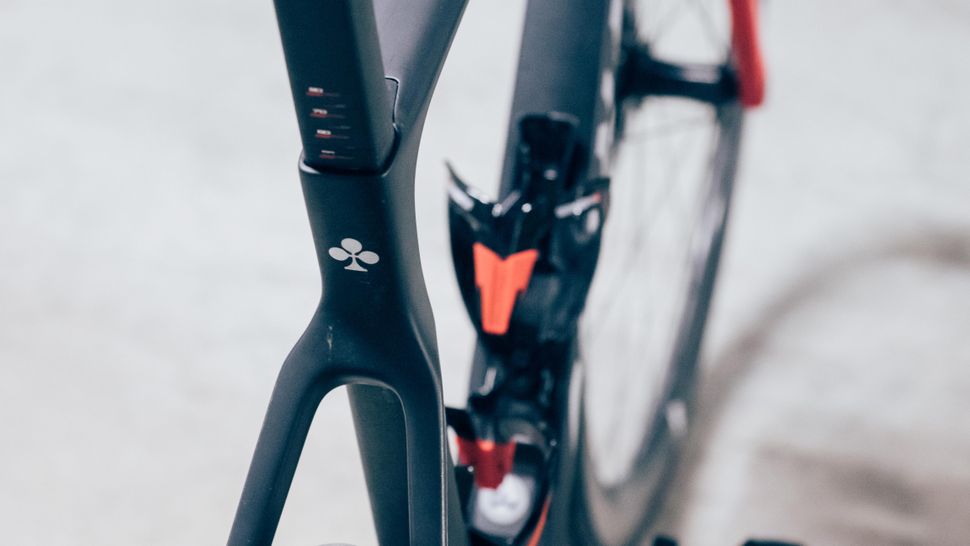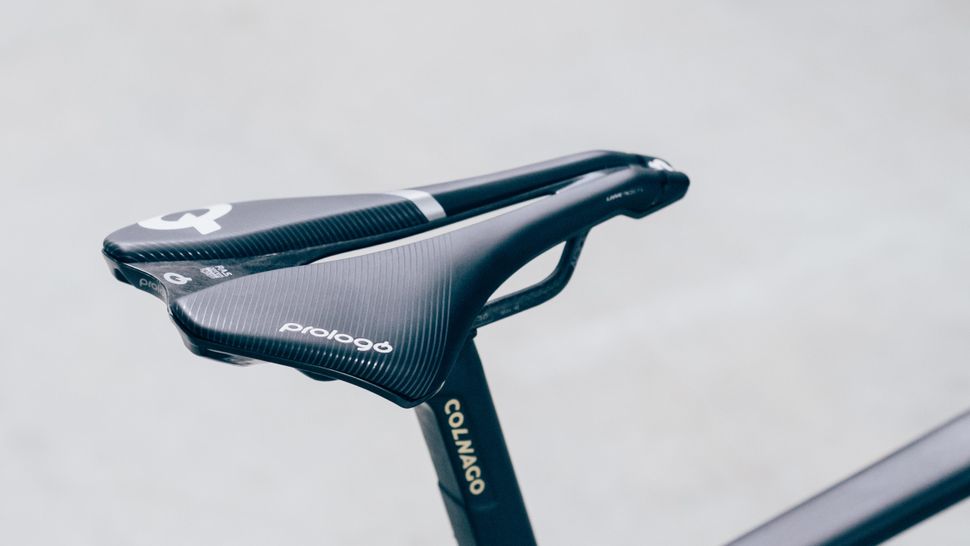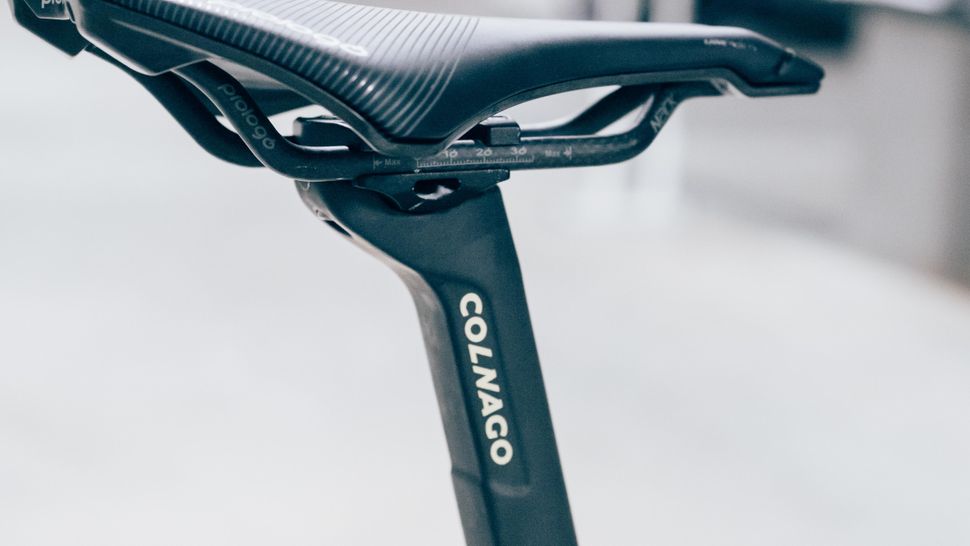 History
For an already storied rider, Pogačar has an extremely simple bike history, having been with UAE Team Emirates his whole professional career. The only real changes have been which model Colnago he was using in any given year. 
Swipe to scroll horizontally
At a glance

| Year | Team | Main bike |
| --- | --- | --- |
| 2023 | UAE Team Emirates | Colnago V4Rs |
| 2022 | UAE Team Emirates | Colnago V3Rs/Prototipo |
| 2021 | UAE Team Emirates | Colnago V3Rs |
| 2020 | UAE Team Emirates | Colnago V3Rs |
| 2019 | UAE Team Emirates | Colnago V2-R |
| … | Row 5 – Cell 1 | Row 5 – Cell 2 |
Tadej Pogačar's 2022 Colnago Prototipo
In many respects this is a very similar bike to Pogačar's 2023 V4Rs. After all, it is the prototype on which the current model was based, so the frameset, seatpost, and cockpit are all functionally identical, though the cockpit here is a Deda model rather than the Colnago CC.01 unit of the V4Rs; we can't dive into the carbon layup because however nicely we ask the team mechanics are always reluctant to let us saw a team bike in half. 
In many other respects, this is a different beast. A Campagnolo Super-Record EPS 12-speed groupset deals with shifting and braking, mated to a spider-based SRM power meter, communicating with an SRM computer at the bars. 
Look pedals and a Prologo Scratch saddle are different contact points for Pogačar, and the bike is connected to the road by 26mm Pirelli P-Zero Race tyres. The same beating heart of the bike then, but a different set of organs (to stretch the anatomy metaphor a little too far to be comfortable).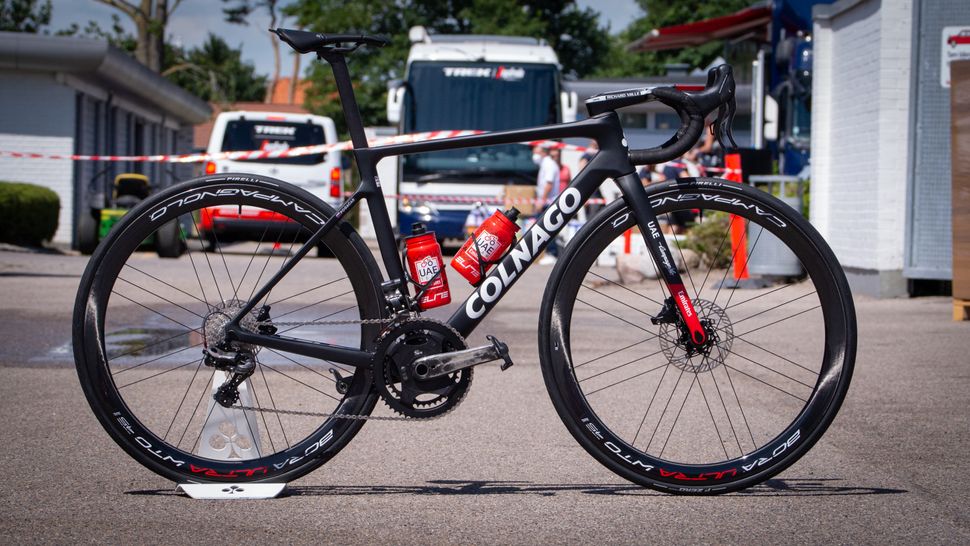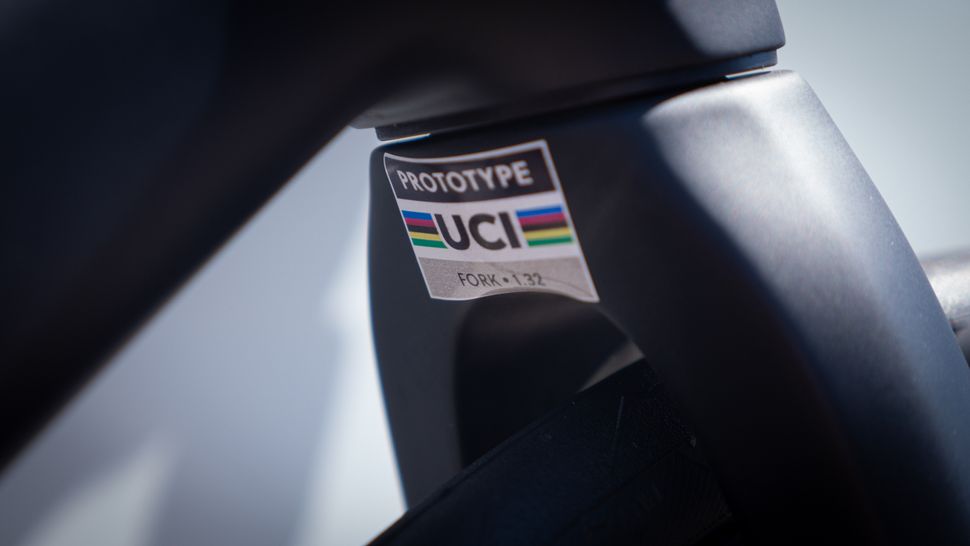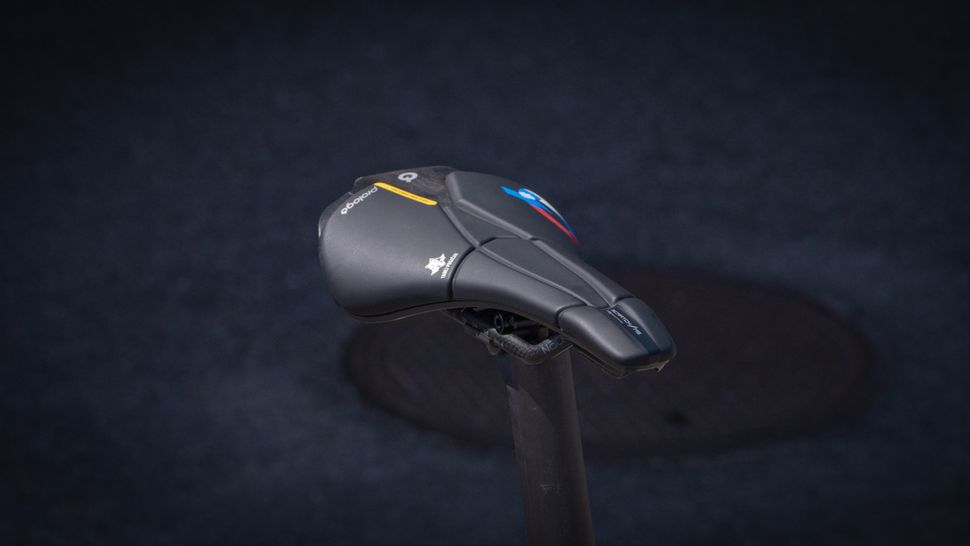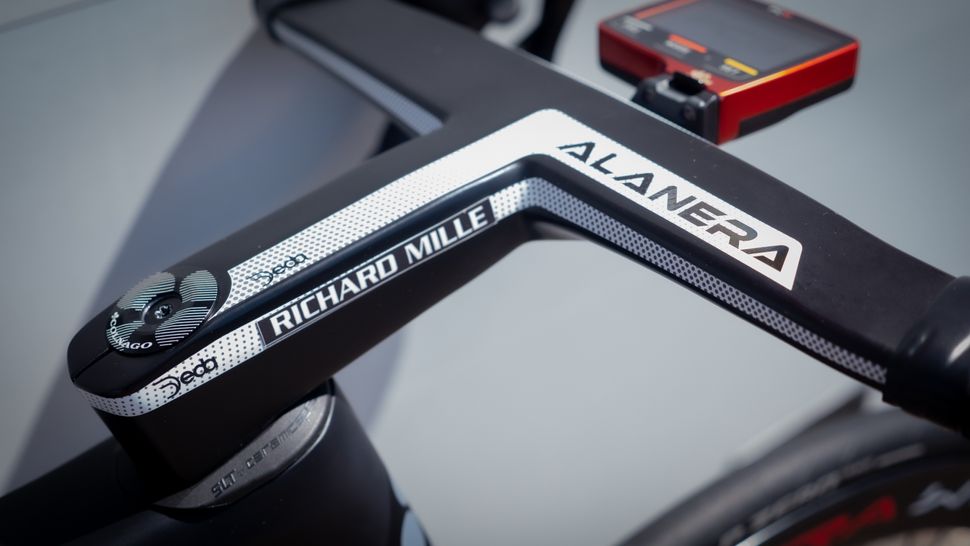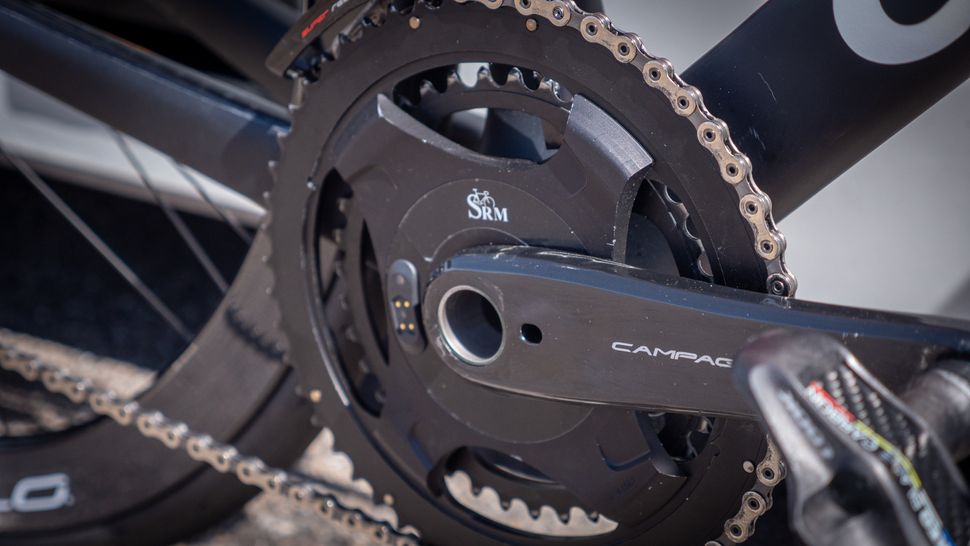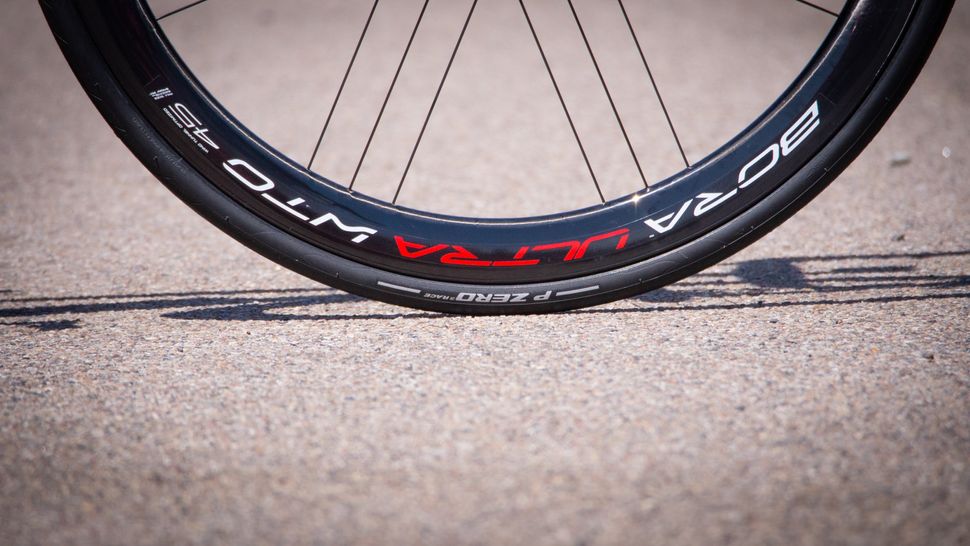 Tadej Pogačar's 2021 Colnago V3Rs
Have you really won the Tour de France if you don't get a commemorative yellow bike? Technically yes, but the winners of any grand tour nowadays always get their hands on a colour-matched frameset and usually some equipment here too. 
Here the Colnago V3Rs frameset is blocked out with yellow sections, along with yellow Colnago logos. Yellow Look pedals and yellow bar tape complete what is again quite a subtle winner's build compared to others we've seen in the past.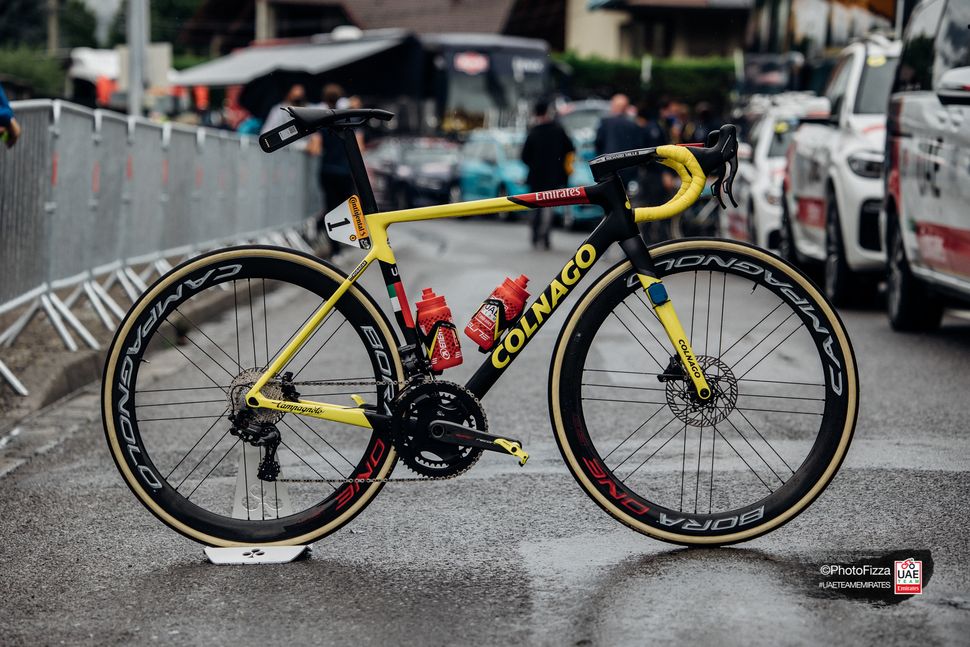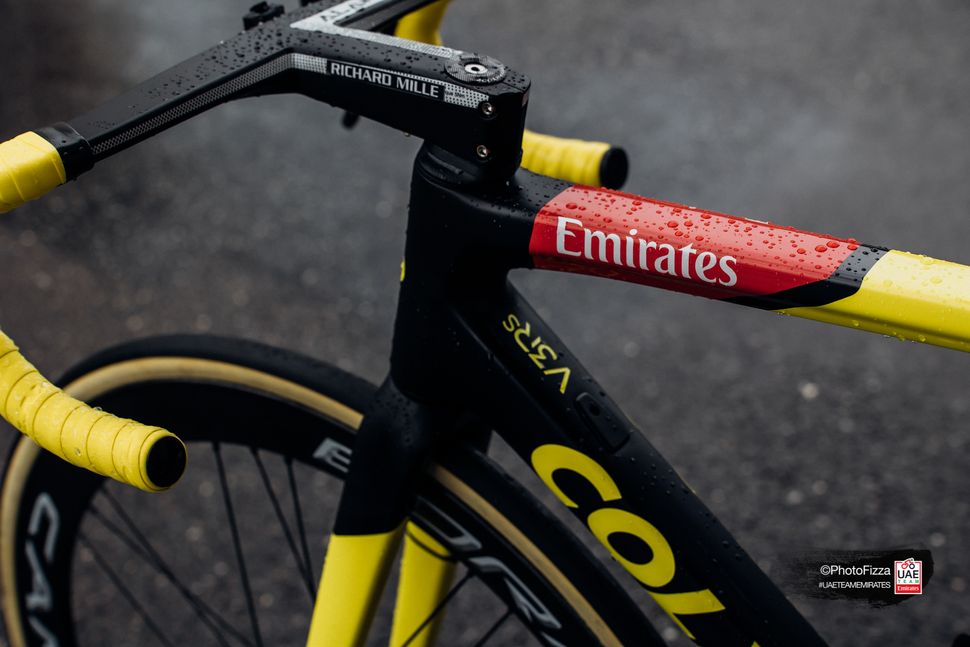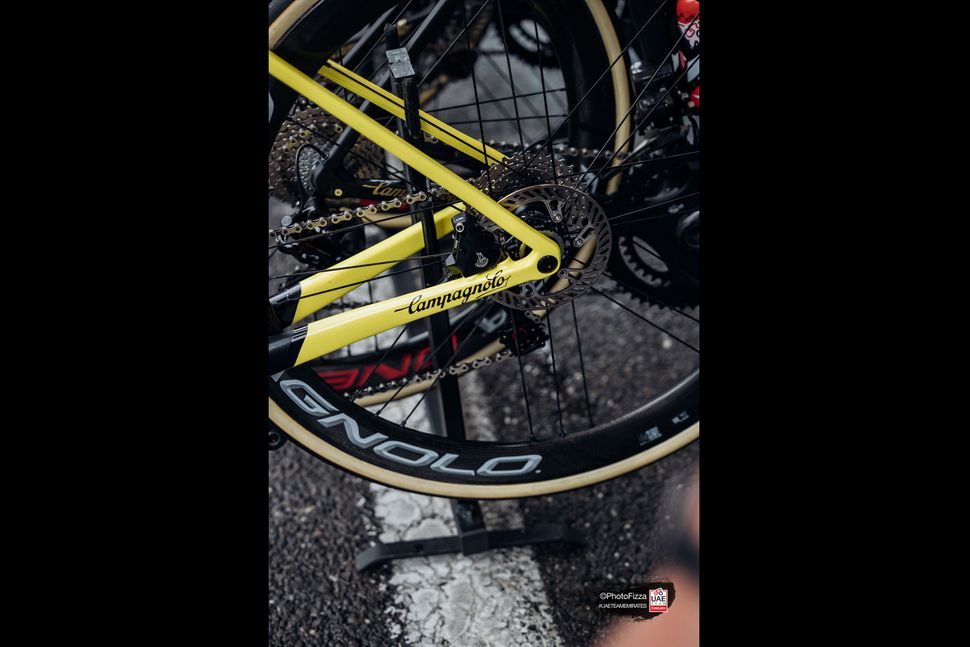 Tadej Pogačar's 2020 Colnago V3Rs
Pogačar's bike has had something of a slow evolution. Before swapping to the 2023 equipment he was using the old gear on the new prototype frame. Back in 2020 he was on both the older V3Rs frame and the Campagnolo build. 
The frameset is similar in its ideals to the V4Rs; to be a single race bike capable of winning everywhere. Here though there's a T-shaped top tube rather than the smooth one of the V4Rs. The geometry is tweaked too; the V3Rs has a shorter reach than the current bike, which was lengthened to allow the riders to achieve a more stretched-out, aero position. The chainstays here for the V3Rs are longer too, keeping the same wheelbase in an attempt to normalise the handling characteristics across the two models. 
This year, he typically used a rim brake model, but for the crosswind stages in the middle section of the race, he went with disc brakes.